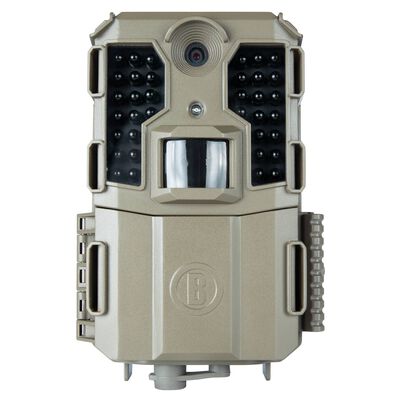 Volume Discount
Model: 119930B
Only $79.99 each when you purchase 2 or more.
Trail Cameras 20MP
Trail cameras have advanced the scouting process in deer hunting, enabling hunters to know whether deer frequent the hunting area, the time and season they visit, and their behavior patterns.
Mount a high-quality outdoor wildlife camera on an ideal location to reduce the need for on-foot scouting, which might drive the buck away from your hunting grounds.
However, not all wildlife trail cameras are created equal. One of the main differences is the photo quality trail cameras produced, dependent on the camera's photo resolution.
When choosing a trail camera, you want one that will deliver high-resolution images of your prize, not blurred or washed out pictures that won't give you much help or information.
Megapixel or MP is the unit of measurement for image resolution and brightness in cameras. The higher the MP of a trail camera, the better its image resolution.
A trail camera with 20MP resolution will give you crystal clear pictures of deer and other wildlife on your hunting area in both the dark and daylight hours. You can capture more details of sharper image quality to blow up, print, and post online.
Bushnell Impulse Cellular Trail Camera has 20MP maximum image resolution. It's also packed with smart features such as live camera views from your phone, GPS anti-theft alerts, and photo sorting by wind and weather data.
This wireless trail camera also has dual processors that take one picture per second compared to other game cameras that take a shot per minute.
It depends on your priority. Some hunters will say that they are satisfied with a trail camera with a 12MP or lower image resolution because it does the same job of taking pictures. However, if you're a fan of wildlife and looking for pictures that you can publish in a magazine, then a 20MP trail camera is suitable for you. Moreover, a wildlife trail camera with a higher image resolution also means that it's more advanced and packed with smarter features. It would be best to look for the right balance of features – high-quality image resolution, fast capture speed, long battery life, and easy to operate.