 Quality And Reliability That Guides Trust
As a Pro, you'll receive exclusive Pro Discounts on our family of hunting and shooting brands.
Discover The Best Products For Guides And Outfitters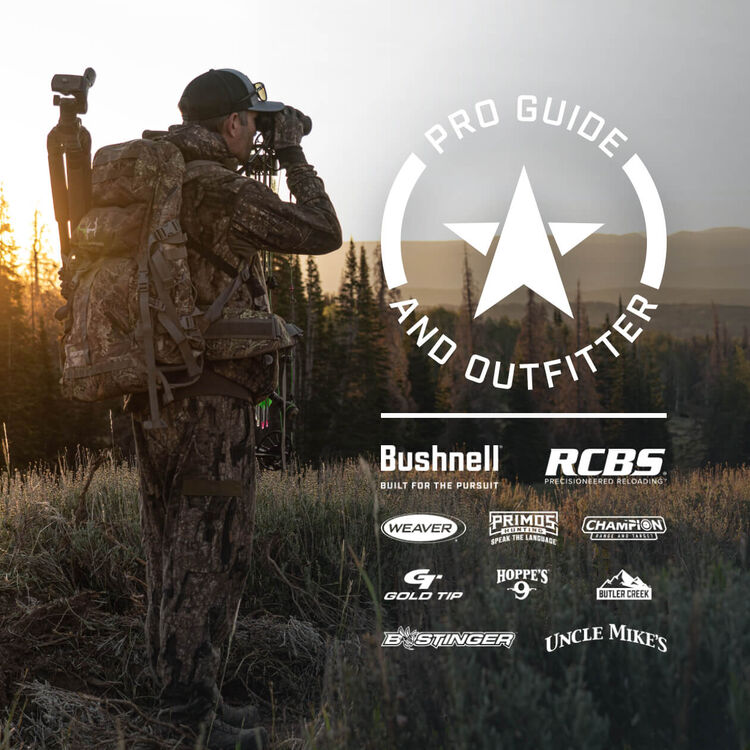 Apply To Become A Pro Guide And Outfitter Member Now!
Shop and save across our brands
Receive new product alerts and exclusive offers
Get support from our dedicated Outfitter and Guide Support Team
Receive volume discounts on select products
A licensed professional Guide or Outfitter
A Guide working for an Outfitter who is already a member of our Pro Guide and Outfitter Program
A Guide working for an established Outfitter who, at our sole discretion, we deem a professional, full-time Outfitter
A Guide who received a Pro Guide and Outfitter Member Offer code from one of our employees
Only Guides and Outfitters working and residing in the 48 contiguous United States, Alaska and Hawaii are eligible to apply for the Pro Guide and Outfitters Program at this time.
Thank you for your interest in the Pro Guide and Outfitter Program. Approval for membership in this program is at our sole discretion.
Step 1: Complete your application and submit. You will need a paystub, 1099, relevant license or you work email address from an Outfitter that is already a member.
Step 2: Our staff will review your application and email your applications status within 5 business days.
Step 3: If approved, logging into your Pro account will unlock your exclusive Pro pricing across all of our brands.