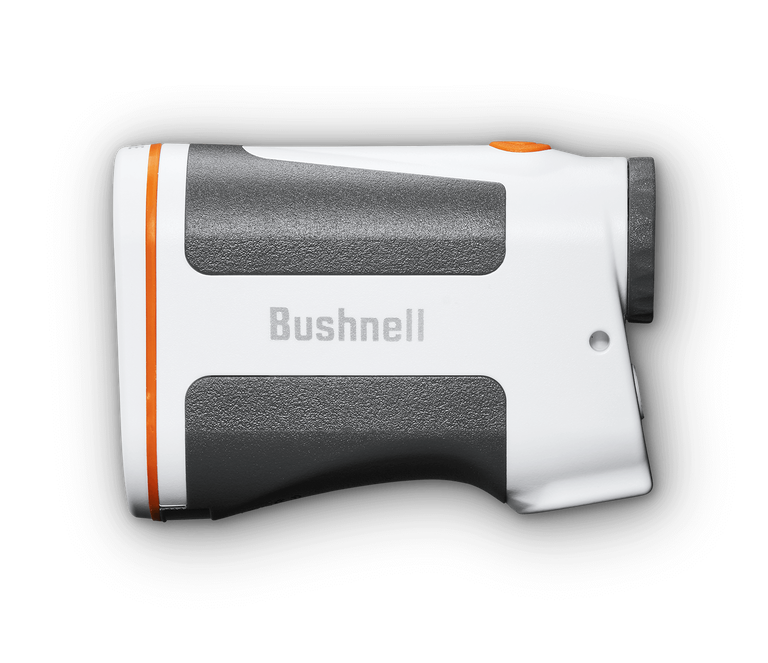 For the player who's focused on dialing in their game.
Edge Disc Golf Laser Rangefinder
Model: DG850SBL
Edge is purpose-built for the serious disc golfer. The first and only laser rangefinder with Z-mode for elevation plus, scan mode, angle readings, and distance measurement – all in, the most competitive edge for disc golfers.
Displays the elevation of your target relative to your position for precise height readings of the basket or large uphill or downhill shots.
Set the rangefinder to either feet or meters by simply changing your measurement value in settings.
Updates range 4x per second for fast, reliable ranging across all distances, allowing you to get the distance of elements around the fairway and basket quickly.
Operate every feature on the Edge Disc Golf Rangefinder with only one button. Hold it down to activate scan mode and range an entire area.
For the player who goes the distance.
Disc Jockey Bluetooth Speaker
Model: DJ1BTS
Take your Disc Golf game to the next level with the Disc Jockey Bluetooth Speaker. This lightweight wireless speaker plays your favorite tunes, provides audible GPS distances to the next basket, and syncs to your smartphone via the UDisc app for a great full-course experience.
The first Bluetooth® speaker designed for disc golfers, Disc Jockey provides audible GPS distance to the basket when the Bushnell Button is pressed.
Works in tandem with the UDisc app for Android and iOS smart devices for a better course-wide experience.
Securely mounts to any disc golf bag or backpack with the included quick-release strap.
No need to run for cover when sudden showers appear. The Disc Jockey's IPX6 rating will keep it playing through whatever mother nature throws its way.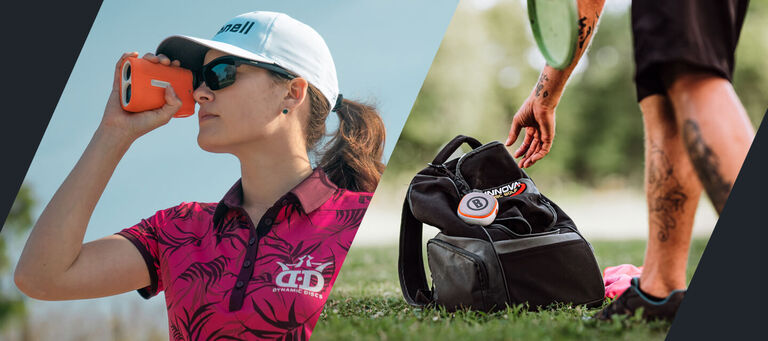 Bushnell Disc Products
From the Edge Disc Golf Laser Rangefinder to the all-new Disc Jockey Bluetooth Speaker, Bushnell brings the latest tech to help you get accurate readings and better sound out of every round.
Simple to use and accurate
"Simple to use and accurate, definitely suggest having one in your bag."
Derek C.
Excellent disc golf accessory!
"The sound is clear, and the volume is perfect. The speaker is highly durable, and we clip it onto our cart."
Tanya S.
Great product!
"Works great! Shows distance in feet and fits easily in your bag or cart."
Jacob Z.
Why Buy Direct?
When you buy direct from Bushnell, you get more than quality optics. You also get the resources you need to make the most of your equipment.
More selection
Free ground shipping
on orders over $40
Exclusive offers