Gear up for Rifle Season: 7 Must-Have Items for the Season Ahead
The winter months and holiday season are quickly approaching, and for any avid hunter, that only means one thing; rifle season is just around the corner. With that in mind, right now is the best time to get your gear in check in preparation for the exciting season ahead.
7 "Must-Haves" for Rifle Season
With rifle season fast approaching, every hunter needs to make sure he or she has the appropriate and essential gear they need before they head out to their stand. Bushnell is here to help. Here is a list of things you need for a successful and fulfilling season.
1. Your Hunting License
First and foremost, you need a hunting license or permit before anything else. In some states you need a license, while others require a permit. Whichever your state uses, make sure you have it. So, while you prepare your equipment for the hunt, don't forget to check your license or permit to see if it's still valid or it needs renewing.
2. A Pair of High-Quality Bushnell Binoculars
You can't tag a trophy whitetail if you can't see it. Part of being a successful deer hunter is understanding how a particular buck behaves, identifying your target early, and then using the landscape to your advantage. The best way to achieve this is to have a pair of high-quality binoculars. Bushnell has a large selection to choose from. The pair you go for should be suitable for your type of deer hunting. For instance, if the type of landscape you're hunting enables you to get close, a pair of 8x binoculars make a perfect fit for you. But if you hunt open fields or valleys where the target will likely be a hundreds of yards away, a 12x binocular would suit you better.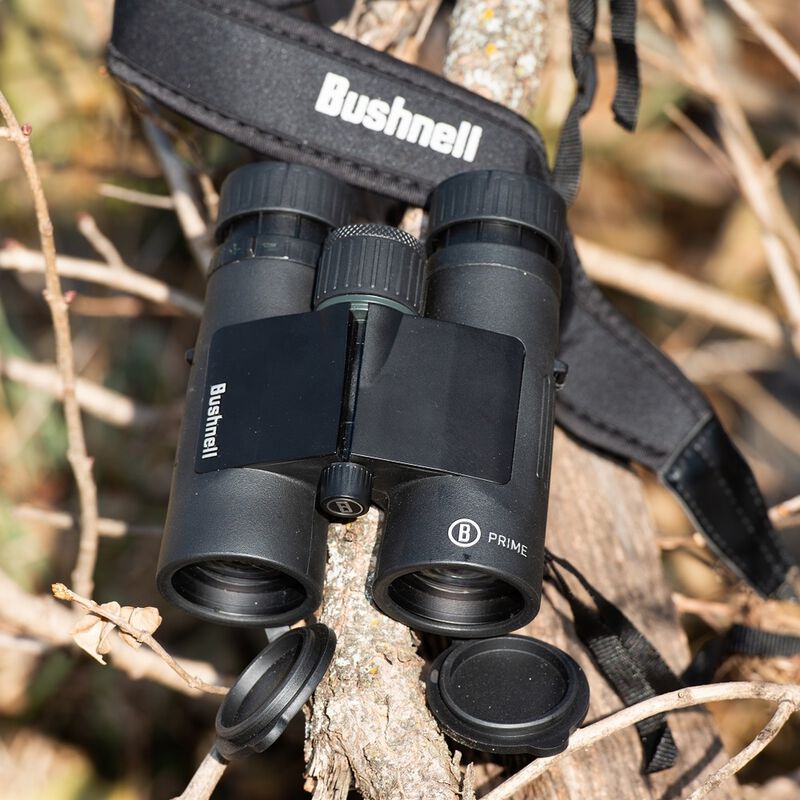 Bushnell Prime 8x42mm binoculars
3. Laser Rangefinder
A pair of quality binoculars allow you to monitor a herd of whitetails seamlessly and identify the ideal target, but a Bushnell laser rangefinder sets you up for an even more successful hunt. Why? Well, the key to making an accurate shot is knowing the correct range. Accurate ranging is extremely important. Without a good rangefinder a hunter can have what they think is a great shot, but go home empty-handed because they miscalculated the distance. At the push of a button, Bushnell laser rangefinders help you eliminate the guesswork by giving you the accurate distance between you and your target. This offers you an upper hand as it allows you to take the target down in one, easy, clean shot. Determining range using a laser rangefinder helps you decide whether to take the shot or not. A laser rangefinder like our Prime 1700 can also makes hunting steep terrain easier by taking the guess work out of angled shots with ARC (angle range compensation) technology.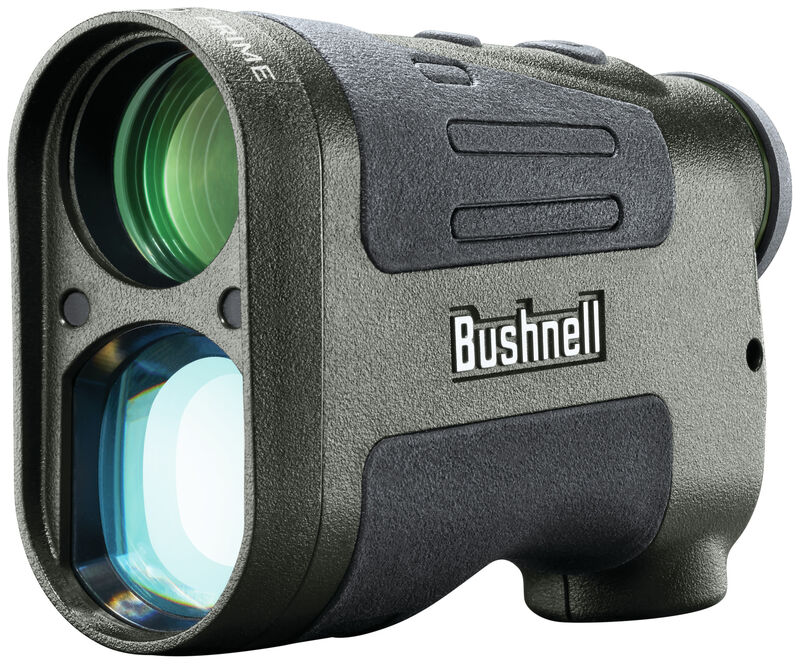 Bushnell Prime 1700 laser rangefinder
4. Riflescopes
Accuracy is the recipe for a successful hunt. Knowing the right range is essential, but if you are to take down that whitetail you've been tracking, then your shot needs to be as accurate as possible. Luckily, this is something you can seamlessly achieve if you hunt with a quality riflescope. It enhances clarity over long distances, allows you to spot your target seamlessly, and as a result, enables you to take a clean shot. For instance, our Banner 2 scopes feature Dusk & Dawn multicoated optics, a feature that allows you to spot your target easily even when in low-light conditions. Always make sure your rifle is mounted with a riflescope you can trust to get the job done.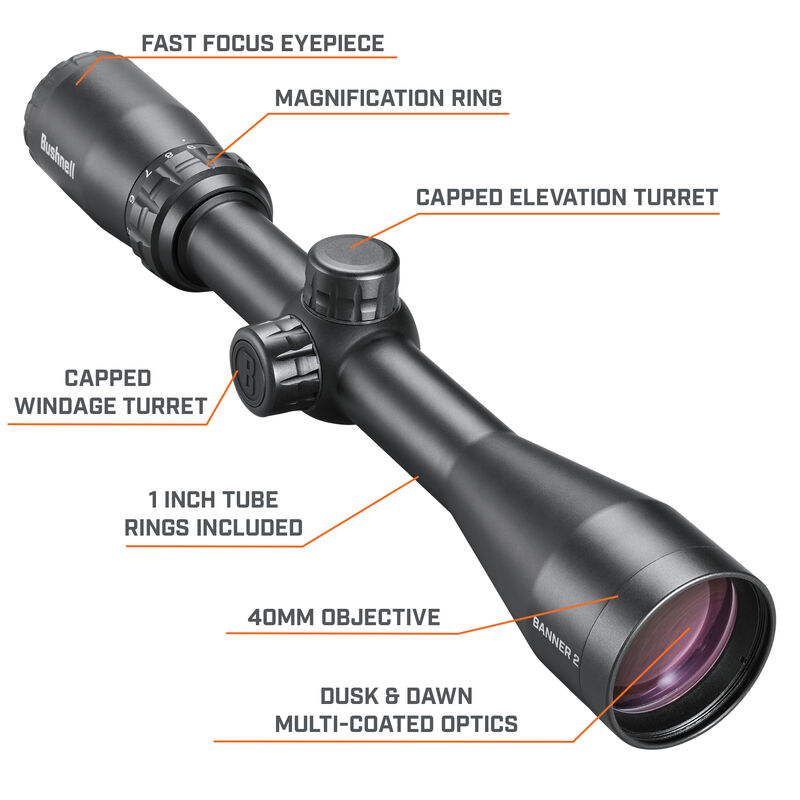 Bushnell Banner 2 3-9x40 riflescope
5. Deer Calls
Sometimes all you need to draw a whitetail in for a clean shot is to arouse its natural curiosity. Deer calls are designed to serve that purpose. For instance, a grunt call can mimic the aggressive grunts and wheezes of a mature buck, enabling you to entice a nearby buck. As the rut approaches, mature bucks tend to challenge each other. Using a rattling bag during this time can help you attract the attention of nearby buck, bringing them into range for a cleaner shot. The bleat call is also another must-have. It especially comes in handy during the rut, when bucks are in search of does. Quick bleats using a bleat call will have a trophy buck running in your direction. Check out Primos.com to find a wide selection of great calls.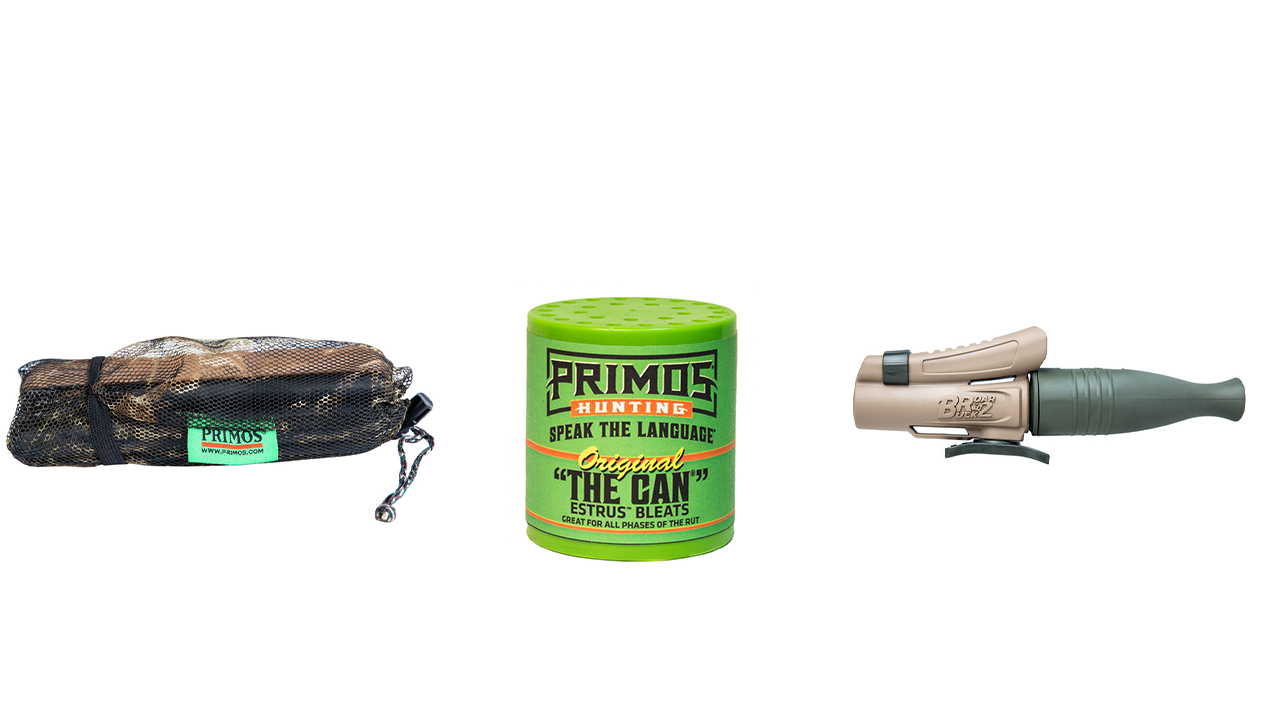 Primos Big Bucks Rattling Bag, The Original Can Doe Bleat, and Buck Roar II Grunt Call
6. Scent Covers
Deer are highly sensitive to smell and will quite literally "high tail it" the moment they detect human scent. Using scent elimination products prevents this from happening. Always make sure to deodorize your hunting gear and yourself before heading out to the stand, and always analyze wind direction before deciding where to set up to better your chances for success.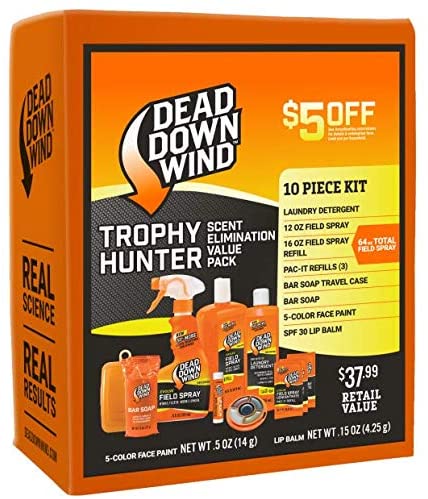 Dead Down Wind Trophy Hunter Scent Elimination Value Pack
7. Rifle Sling
Deer hunting is fun, but it's no walk in the park. You will not only be carrying a rifle, but also other gear. Walking to your stand with a rifle, all of your gear, plus the weight of your cold weather hunting clothes can take a toll on you. Consider doing whatever you can to make things easier on yourself, none more important than a good, comfortable rifle sling. A rifle sling is designed to make carrying your rifle much easier and more comfortable. However, not all rifle slings are the same. To choose the right one, make sure you understand the differences and pick the perfect one for your needs. Butler Creek has you covered, with a large selection of rifle slings to choose from.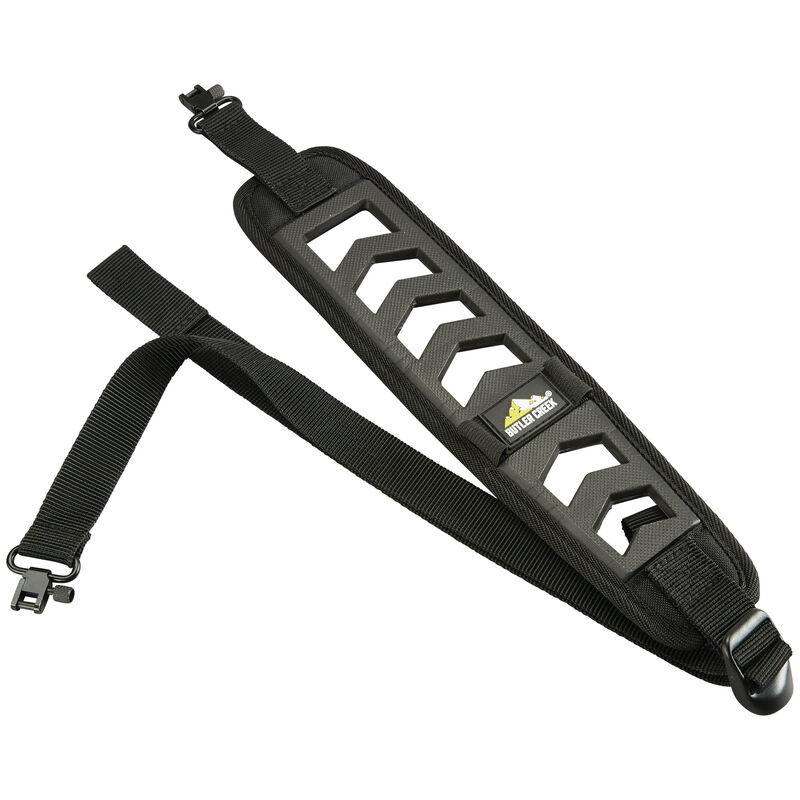 Butler Creek Featherlight Rifle Sling
Gear Up for Rifle Season
Preparation is essential if you want to have a successful rifle season. Ensuring you have all the gear listed above is the key to a seamless hunting experience. Good luck, and happy hunting!