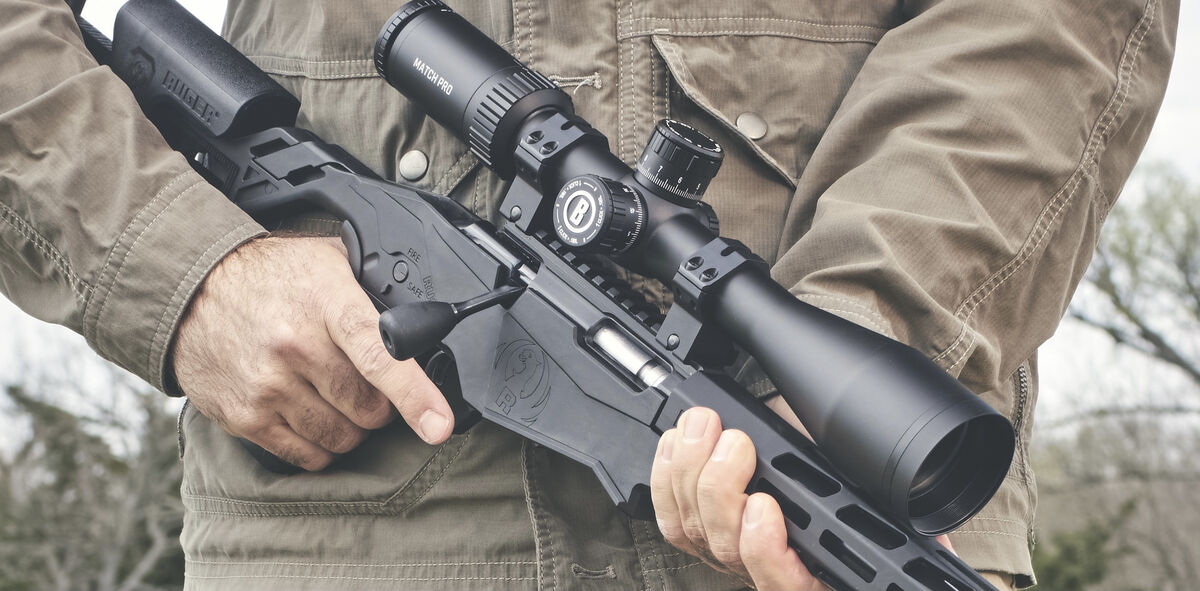 Beginner's Guide to Scope Ring Sizes
I was well into my 20s before I had the means or need for a scoped rifle. Where I grew up, rifle hunting was verboten; shotguns were the game-getters. Later, I got into handguns and carbines, but I was on my own when it came to figuring how to set up my first bolt gun—and when I went to mount my very first scope, the first thing I did was buy the wrong size scope rings.
It was the first, but not the last time I made that mistake.
Whether somebody is explaining a scope's features to you over the counter at a gun shop or you're reading a product description online, sometimes picking out the scope tube diameter isn't so easy. That diameter is the first thing you need to know to buy the right rings, but it's not the only factor to consider. Let's take a look at scope rings, how they attach to a rifle, and how to determine the correct size and height before you place an order.
Making It One with Your Gun
Before you decide on rings, you have to figure out how the rings are going to be attached to your rifle (or shotgun or handgun, for that matter). Most new rifles that are "optics ready" will come with a top rail—the base—for attaching optic mounts. On others, the receiver will, at least, be drilled and tapped so that a top rail or pair of bases can be attached with screws and some Weaver SureThreadTM Adhesive. If you have to buy a rail or a pair of bases for your rifle, do some checking before ordering. Different gun makers use different screw patterns, so you need bases with holes to match the gun you have.
Now, there are two types of rails you will encounter. The most common these days is a Picatinny rail, also known by its military designations, MIL-STD 1913 or M1913. You might also run into a Weaver rail, especially on a used gun and especially on some rimfire rifles. Weaver developed this rail before the Picatinny was introduced, and while they are quite similar, there are important differences and accessories for them are are not interchangeable.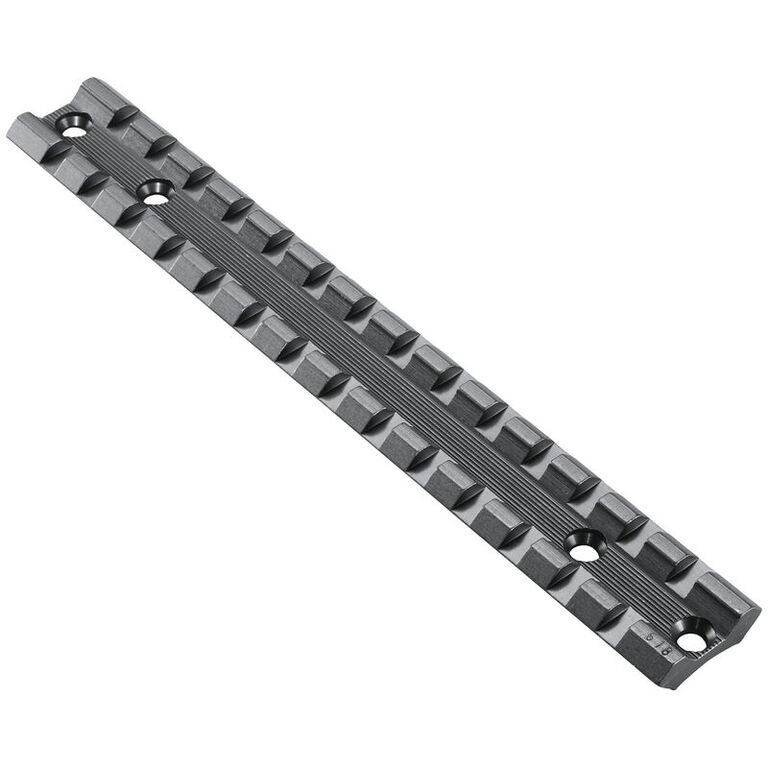 The Weaver Multi-Slot base provides tons of flexibility for numerous setups.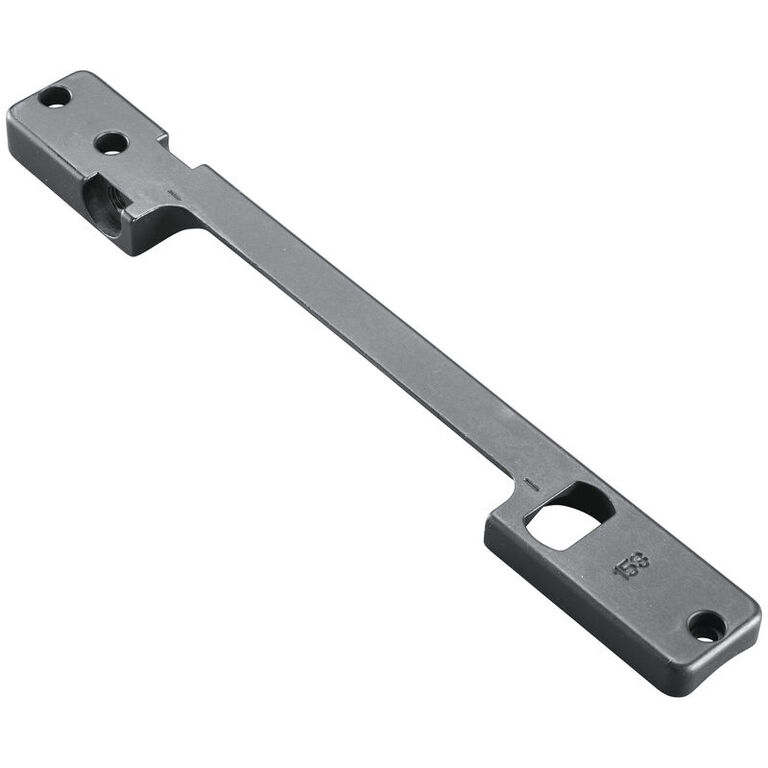 The Weaver one-piece aluminum base is made specifically for the Remington 700.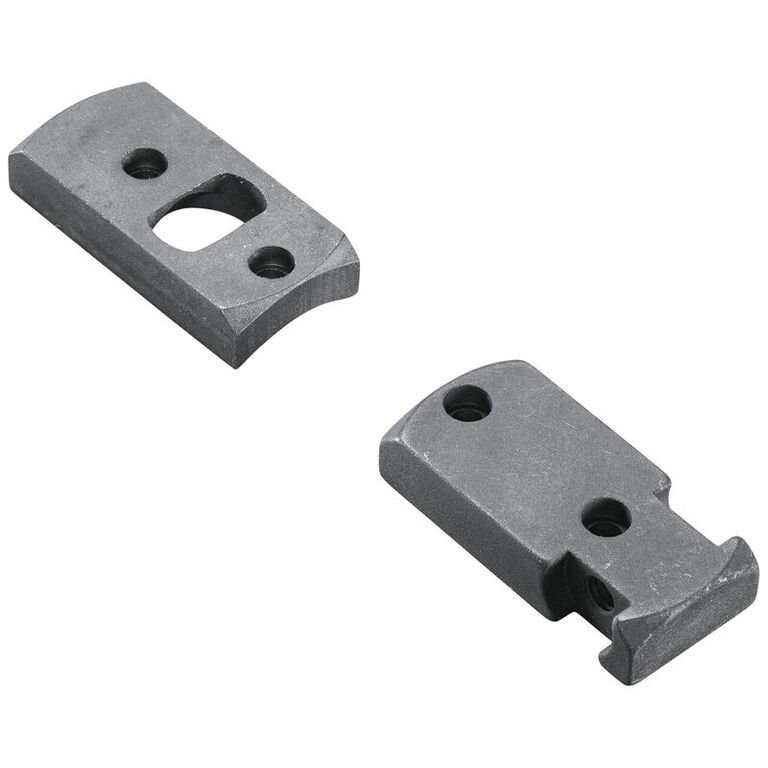 The Savage 2-piece base is made specifically for the Savage 110, making it easy to install.
Weaver rails have 0.180-inch slots and do not have consistent spacing between those slots. A Picatinny rail has 0.206-inch slots that do have a consistent center-to-center width of 0.394-inch.
This means, generally, that accessories meant for a Picatinny rail will not fit on a Weaver rail. However, in the manner that all rectangles are squares while not all squares are rectangles, Weaver rail accessories will fit on a Piccatiny rail. To mount your scope rings to a rail/base, the only tools you typically need are a set of hex wrenches and a torque wrench.
Note that if you're outfitting an older rifle, you might be dealing with dovetails cut right into the receiver that accept scope rings of the proper size. The most common dovetail sizes are 3.8 inches and 11mm. The latter is still fairly common on air rifles and precision rimfire rifles, but with either size, this old-school way of mounting rings can be difficult to do correctly without a practiced hand. Some fitting may be required, so you might want to leave it up to a gunsmith. The good news is that, on a new gun, dovetail rings can be fairly easy to mount at home. Just make sure you buy rings that match the size of your dovetail receiver cuts.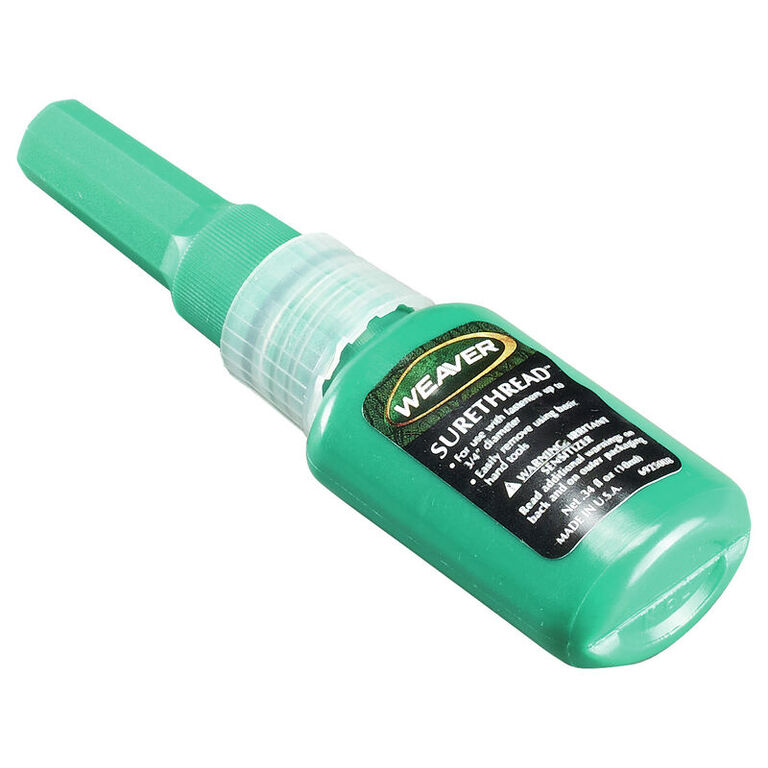 Once you've gotten your scope rings mounted, a little bit of Weaver SureThread on the mounting screws ensures those rings stay put.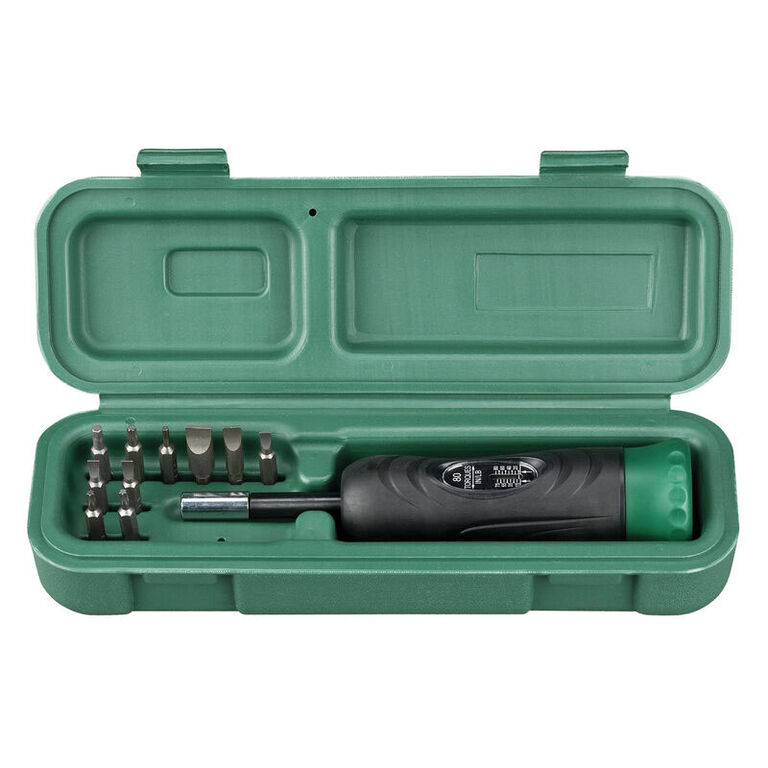 You want the rings holding onto the scope body to be tight, but too tight a clamp can ruin your glass. Scope and ring manufacturers have recommended torque levels for their products, and using the Weaver Torque Wrench Kit helps you achieve the perfect grip.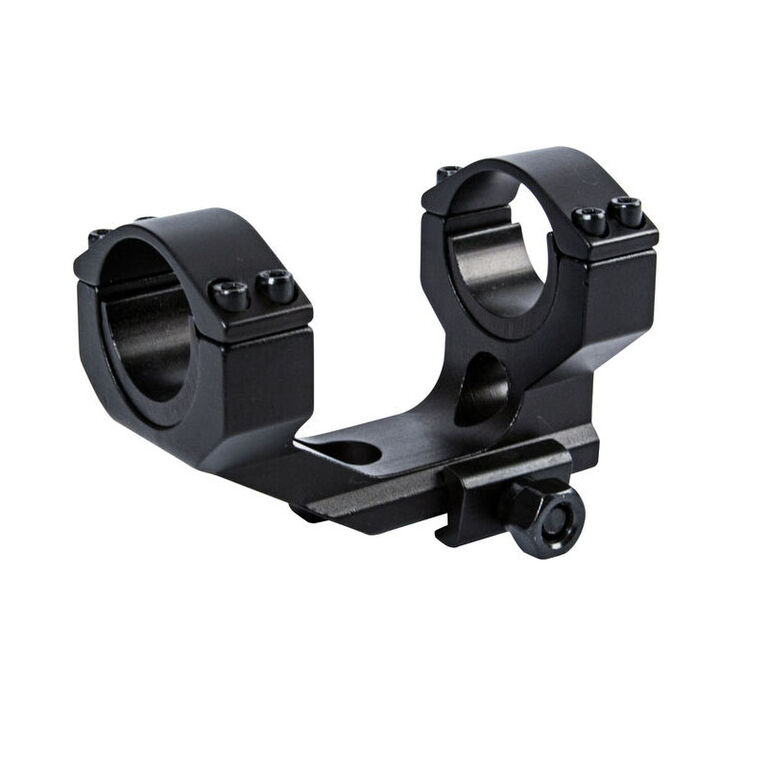 Weaver's SPR Optics Mount, an all-in-one mount and rings solution, is built for scopes with 30mm tubes, but comes with ring inserts that securely hold one-inch bodies. It's a super choice for modern sporting rifles chambered for .223 Rem. and other calibers of moderate recoil and energy levels.
Put a Ring on It (and Make Sure It's the Right Size)
Now that you have the attachment method sorted out, it's time to choose some rings.
The simplest and most versatile are a set of two scope rings that attach independently to the rail. This means you have some wiggle room as to how close or how far apart you can mount them on the rail and on the scope's main tube. That said, always mount the rings as far apart as possible. (I'll get to single-piece mounts in a bit.)
Riflescope tubes generally come in three sizes: 1-inch, 30mm, and 34mm. (There are some vintage and vintage reproduction scopes that have ¾-inch tubes, but they're not something you're going to mount on any gun for today's hunting or competitive target shooting sports.) The rings for each size consist of two circle halves, split horizontally, that clamp around the scope body and are held in place using one, two, or even three screws on each side of each ring. The fit has to be tight but not too tight or you could damage the scope. The right way to address the tightening of the screws is with a torque wrench and using the recommended torque provided by the ring and scope manufacturers.
There are also some rings made to fit both 1-inch and 30mm scope tubes. This is accomplished by creating rings for the larger size and including inserts that allow for downsizing them to the smaller diameter. On a .223 rifle, this dual-purpose ring can work just fine, but on a larger caliber rifle with heavier recoil, especially one meant for precision shooting, I would strongly encourage to go with one set of rings in the correct size.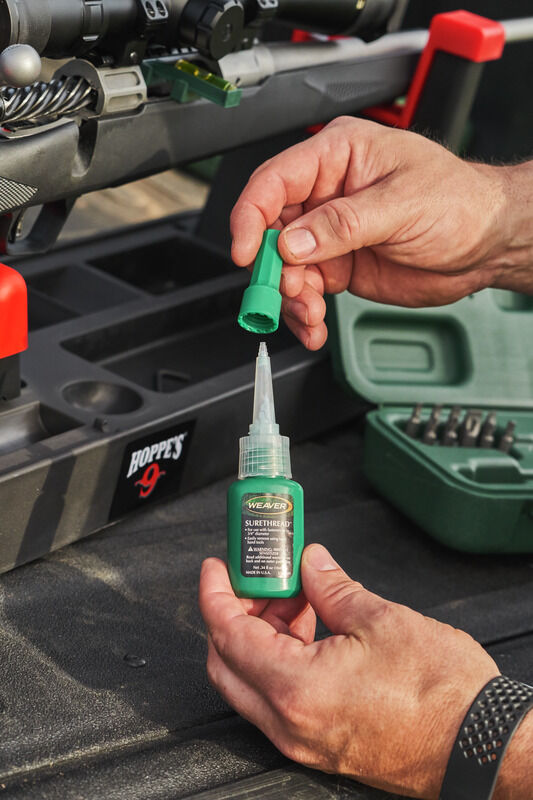 Well, Just How Big is it?
Now, you'd think a scope would have a big ol' indicator on the box highlighting the tube diameter, but they typically don't. In fact, it can sometimes be kind of hard to pick out the tube diameter from all the numbers on the box or from the details in a product description online. Once you get familiar, you can usually tell them apart by sight, like this scope with a 1-inch tube, or this one with a 34mm tube. (As you can see, Bushnell clearly lists the tube diameter in the specs of its optics.) If, for some reason, you just can't find your scope's tube diameter, measure it yourself if you already have the scope or hit Google. If you still can't find it, there's no shame in contacting the manufacturer.
How Low Can You Go?
Once you have the ring diameter down, you have to decide on ring height. You will find that rings and mounts come in low, medium, and high varieties. Complicating the problem is how the ring manufacturers themselves measure their height. Some measure from the base bottom (the part touching the rail) to the center of the scope ring. Other measure from the base bottom (the part touching the base) to the bottommost inner point of the ring. The idea is to mount the scope as low as possible while still providing clearance for the scope's bells on either end, especially the front or objective bell, which is the larger of the two, as well as for safe and effective operation of the bolt on a bolt-action. Why as low as possible? So that you can see a clear, full picture through the scope without taking your head off the stock more than necessary when the gun is correctly mounted on your shoulder and you're ready to take the shot.
There are numerous ways to determine what height is best for the scope you've chosen, with needed calculations running the gamut from base height and rail-to-barrel clearance to objective lens and scope cover measurements (yes, you have to consider scope covers, because if you're objective lens is sitting just a thin space above your barrel, you're not going to be able to slip one on). I even read some "advice" on stacking washers on top of your bases and then setting the scope on top until it "looked right." All of that (well, most of it) is fine, or you can just use the Weaver Ring Guide.
On a flat-top, inline rifle, like an AR/MSR or an IWI Tavor X95, you will need higher rings than normal for a scope with any type of bell on the objective lens, as there is no drop off at all where the barrel meets the receiver. Lower magnification scopes, like the Bushnell AR Optics 1-8x24 scope, are designed for rifles like this with no objective bell at all and a minimal bell on the ocular lens for the lowest mount possible. By way of comparison, a scope like the Bushnell Elite Tactical DMR II Pro 3.5-21x50 is a higher-powered scope, and despite being relatively short overall, it has a significant objective bell that requires higher rings to be mounted on an MSR-style rifle; its ocular bell remains narrow so it is less likely to interfere with an AR's charging handle or most any bolt handle.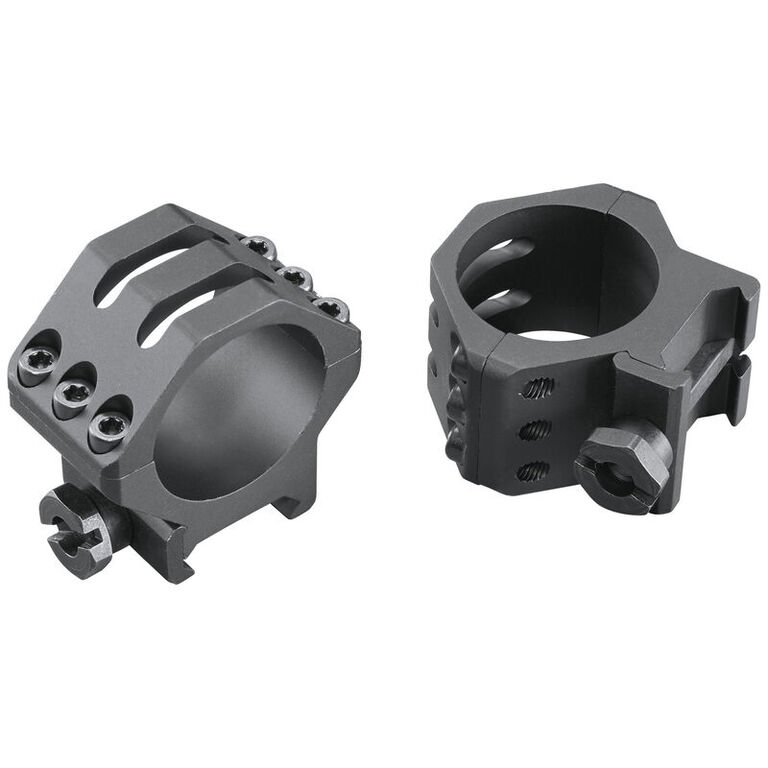 Weaver Six-Hole Skeleton rings are ridiculously lightweight but designed to take the rigors of tactical use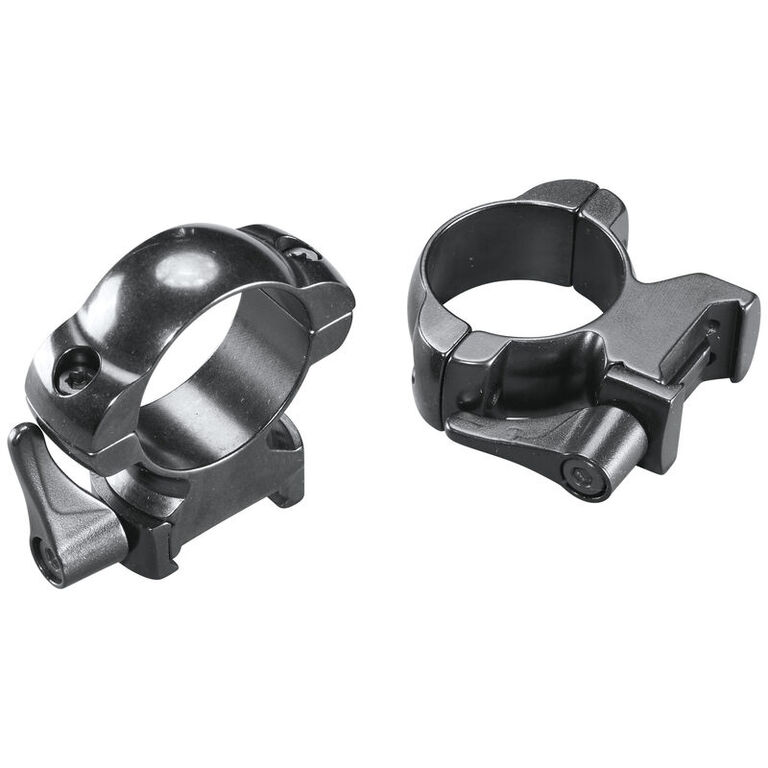 Weaver Lever Lok Top Mount Rings are legendary for their return-to-zero quick-detach design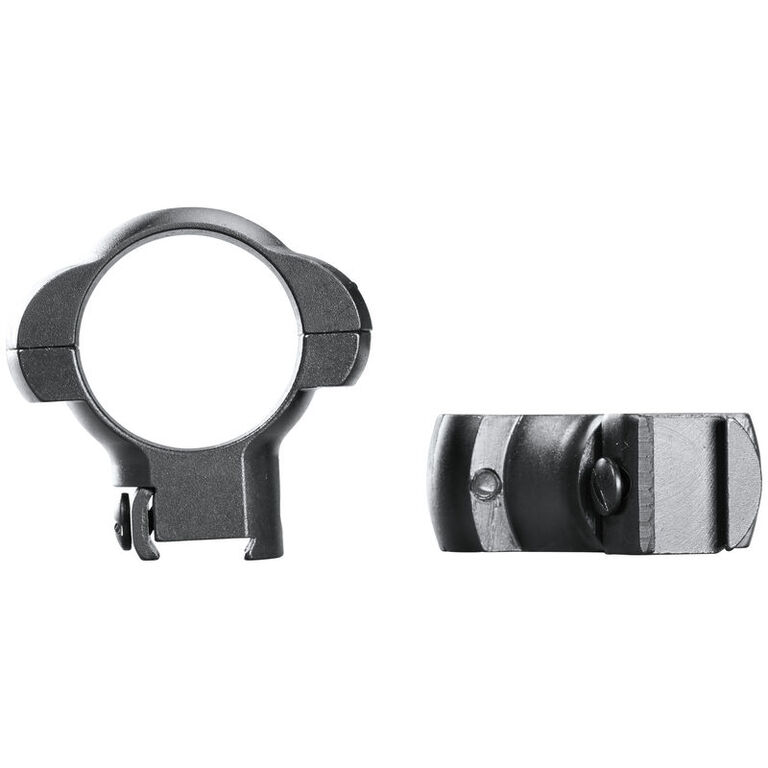 Weaver's Grand Slam .22 Top Mount rings were created specifically to fit the built-in 3/8-inch receiver grooves of many rimfire rifles.
A Word About Scope Mounts
The pros and cons of various types of scope mounts and bases are topics for another column, but here are a couple words of advice while we're putting that one together.
Pairs of independently mounted scope rings are a little bit of a pain, but they accommodate a wider variety of scope and rifle pairing. Weaver-style mounts and single-piece mounts are easy to work with, robust, and can increase accuracy by providing a more stable platform for an optic, the rings are a fixed distance apart. This can make mounting some scopes and maintaining the correct eye relief difficult to impossible. Unfortunately, you might not be able to tell until you try to put it all together. Start with the tape measure and a measure of patience, seek out help from a gunsmith as needed, and we'll see you back here soon for that talk about mount types.