The Ultimate Scouting and Hunting Bundle Sweepstakes
---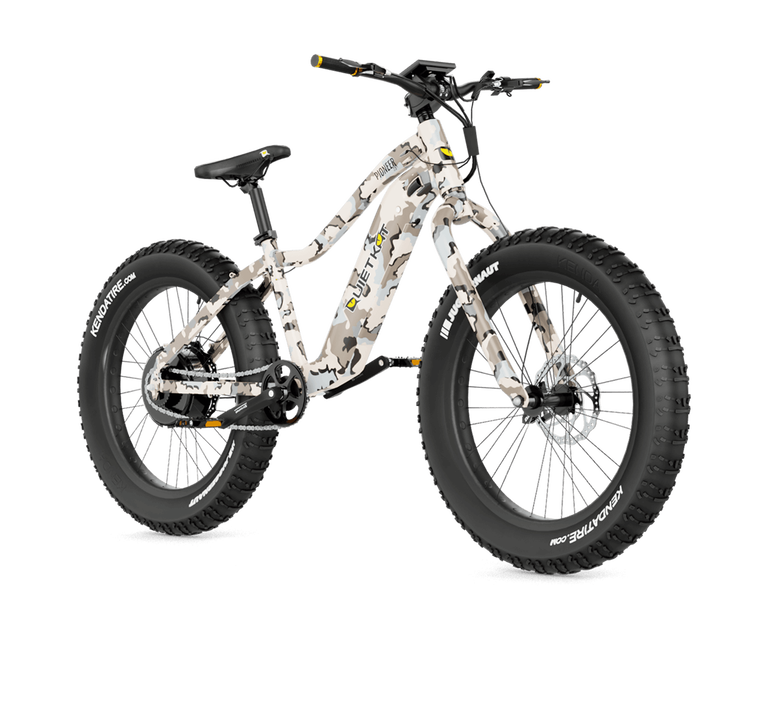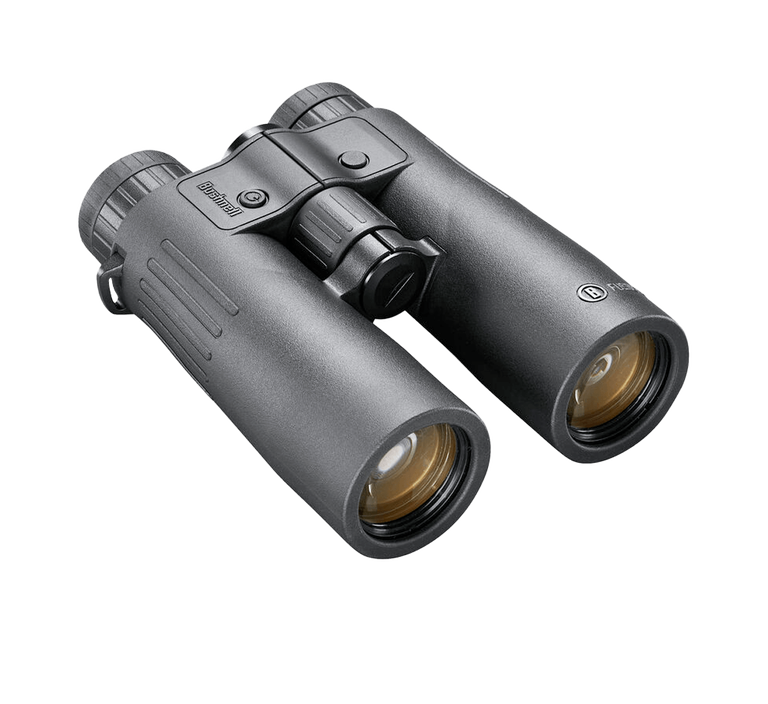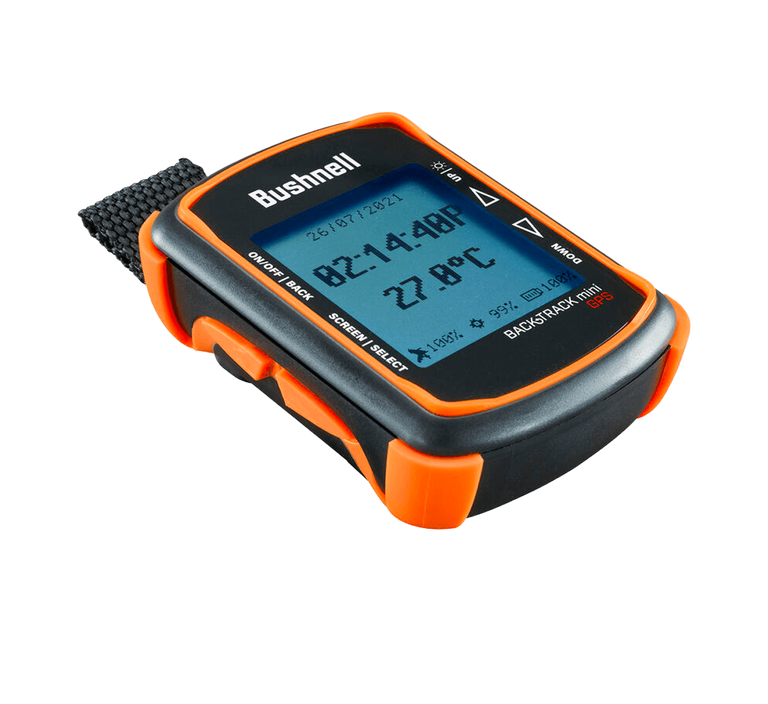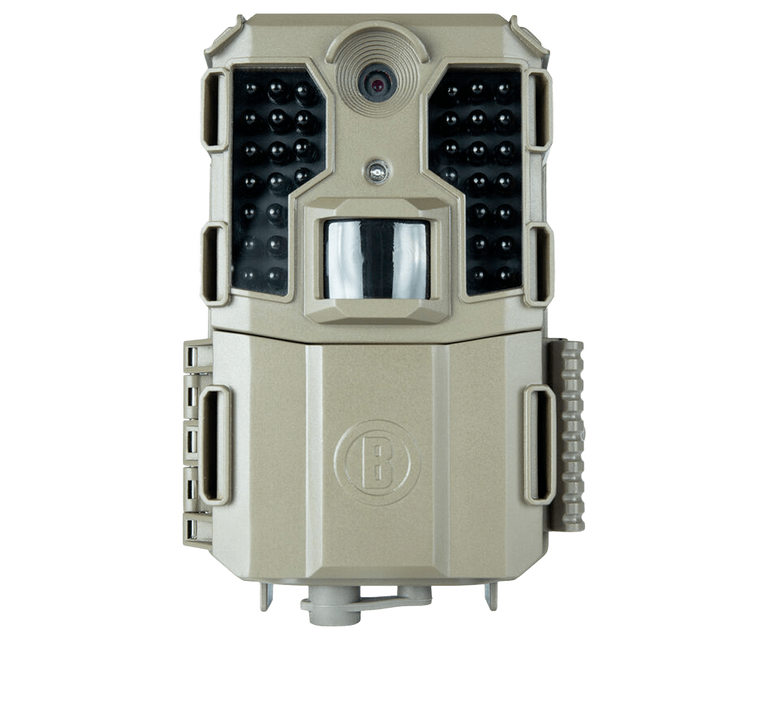 Save over $1000!
Pioneer x Bushnell Bundle
$4,248.91 $3,248.00 Sale
A successful hunt starts with ample preparation. Bushnell and QuietKat have partnered to deliver the ultimate scouting bundle to get you ready for the season. Go silent and stealthy into your hunting areas with the QuietKat 750-Watt Pioneer E-Bike. Scout from a distance with Bushnell Fusion X 10x42 Rangefinding Binoculars.
Range your shooting lanes and targets with Prime 1800 Rangefinder. Monitor your area with six Prime L20 Low Glow Trail Cameras and track, plot and manage your hunting area with Backtrack Mini GPS.
*This product is only available in the United States and District of Colombia.
Shop now
Official Sweepstakes Rules
THE FOLLOWING SWEEPSTAKES IS INTENDED FOR VIEWING IN THE 50 US STATES AND THE DISTRICT OF COLUMBIA ("D.C."), AND WILL BE CONSTRUED AND EVALUATED ACCORDING TO U.S. LAW. DO NOT PROCEED IN THIS SWEEPSTAKES SITE UNLESS YOU ARE A LEGAL RESIDENT OF, AND LOCATED IN, A U.S. STATE OR D.C.
NO PURCHASE NECESSARY. VOID WHERE PROHIBITED. This sweepstakes is in no way sponsored, endorsed, administered by, or associated with, Facebook, Instagram, Tik Tok, or any other social media platform.
Eligibility: Sweepstakes is open only to legal residents of the United States and District of Columbia who are 18 years of age or older at the time of entry (Void where prohibited). Employees, officers, directors and their respective immediate family members (spouse, parents, siblings, children) or household members (whether or not related) of QuietKat, Inc. ("Sponsor"), its subsidiaries, affiliated companies, distributors, dealers, and wholesalers, and their respective advertising and sweepstakes agencies, are ineligible. By participating, entrant agrees to these Official Rules and the decisions of the Sponsor, which are final and binding in all respects. This Sweepstakes is void where prohibited.
Sweepstakes Period: The Sweepstakes begins at 07:30 a.m. Central Time ("CT") on August 1, 2022, and ends on September 6, 2022 at 11:59 p.m. CT.
To Enter: Go to Bushnell.com or Quietkat.com and submit an entry form to enter. There is a limit of one entry per person.
All entry information submitted becomes the property of Sponsor and will not be returned. Correspondence and inquiries concerning the Sweepstakes will not be accepted, acknowledged, or returned. In the event of a dispute, all entries will be deemed to have been submitted by the holder of the email account associated with the entry. For these purposes, an email account holder shall mean the natural person who owns the email address as determined by Sponsor in its sole discretion.
To be included in the Sweepstakes entries must be received and recorded by Sponsor's computer (the official Sweepstakes time keeping device) by 11:59 p.m. CT on September 6, 2022. All robotic, programmed, script, macro or other automated entries, or third-party entries will be disqualified.
Sweepstakes Winner: One (1) Winner will be selected in a random drawing from among all eligible entries received in the Sweepstakes on or about September 15, 2022, by Sponsor whose decisions are final and binding. Potential winner will be notified and electronic mail and will be required to sign an Affidavit of Eligibility, a Liability Release and a Publicity Release (where lawful), to be returned within indicated time period. In the event of noncompliance, if potential winner cannot be contacted, is found to be ineligible, declines the prize or otherwise is not in compliance with these Official Rules, prize will be forfeited, and an alternate winner will be selected from among all remaining eligible entries received for the drawing.
Use of Information: By entering this Sweepstakes, participants agree and consent that any information provided upon entering may be used by Sponsor in accordance with its privacy policy. For more details on how your information may be used, see our Terms & Conditions and Privacy Policy at https://vistaoutdoor.com/privacy-policy/.
Odds of Winning: Odds of winning are solely dependent upon the total number of eligible entries received for applicable drawing.
Sweepstakes Prize: Sponsor will award a prize package to One (1) Winner consisting of a QuietKat Pioneer 750W e-bike, Bushnell Fusion X binoculars, Bushnell Prime 1800 Rangefinder, 6 Bushnell Prime L20 Low Glow Trail Cameras, Bushnell BackTrack Mini GPS. The Approximate Retail Value ("ARV") of the Prize is $4248.91.
Actual prize may differ from item as depicted in Sweepstakes advertising and Sponsor disclaims any liability in conjunction therewith. Sponsor reserves the right to substitute Prize of greater or equal value in the event the prize is unavailable for any reason. Prize cannot be substituted for cash. Void where prohibited.
CAUTION: FOR CERTAIN PRIZES, IT IS THE WINNER'S SOLE RESPONSIBILITY TO ASCERTAIN WHETHER HE/SHE CAN POSSESS OR USE PRIZE IN ACCORDANCE WITH ALL APPLICABLE LAWS. IF WINNER OR SPONSOR DETERMINES THAT THE LAW PROHIBITS HIM/HER FROM USING PRIZE (AND SPONSOR CONFIRMS SUCH DETERMINATION), SPONSOR'S LIABILITY SHALL BE LIMITED TO REPLACEMENT OF THAT PRIZE WITH ANOTHER PRIZE OF SPONSOR'S SOLE CHOOSING WHICH IS OF COMPARABLE VALUE AS THE PROHIBITED PRIZE. IN ADDITION, WINNER WILL BE SOLELY RESPONSIBLE FOR THE COST OF OBTAINING ANY LEGALLY REQUIRED LICENSES IN CONJUNCTION WITH OWNERSHIP OF PRIZE.
Any additional costs and expenses not expressly stated are the sole responsibility of the winner, including all federal, state and local taxes and duties, if any, on Prize. Prize is non-transferable and no substitutions or cash redemptions will be made, except in case of the unavailability of any prize, in which case Sponsor reserves the right to award a prize of comparable value. If a potential winner cannot accept the Prize as stated (except due to legal restrictions, as set forth above), the respective Prize will be forfeited in its entirety and awarded to an alternate winner. Limit of one (1) prize per family, household or address.
Disclaimer: By entering, participants agree that Sponsor, its parent, affiliates, subsidiaries, advertising and sweepstakes agencies, and all of their respective officers, directors, employees, representatives and agents, as well as prize donors, guides, celebrities and Facebook, Instagram, Tik Tok, and other social media networks through which the Sweepstakes was promoted (individually and collectively "Releasees") are indemnified, released and will be held harmless by participants from any and all liability for any damages, injuries or losses of any kind (whether due to negligence or otherwise) to person(s), including death, personal injury, property damage, or violation of any codes, rules, regulations or statutes due in whole or in part to acceptance, possession, misuse or use of any prize, arising directly or indirectly from his/her participation in this Sweepstakes or any Sweepstakes-related activity. Sponsor expressly disclaims any responsibility or liability for injury or loss to any person or property relating to delivery or use of the prize awarded. SPONSOR MAKES NO REPRESENTATION, WARRANTY OR GUARANTEE OF ANY KIND OTHER THAN THE LIMITED WRITTEN WARRANTY ACCOMPANYING A GIVEN PRIZE (IF ANY) AND SUCH LIMITED WRITTEN WARRANTY IS EXPRESSLY LIMITED TO ITS TERMS (IF APPLICABLE).
General Terms and Conditions: By entering and accepting the prize, the Winner agrees to grant (and agrees to confirm such grant in writing promptly upon request except where prohibited by law) to Sponsor and those acting under Sponsor's authority the right to the use his/her name, photograph, likeness, voice, image, statements and biographical information at any time or times for advertising, trade, publicity and promotional purposes in any media now known or hereafter discovered, worldwide and on the World Wide Web and Internet, without review, notification, approval or additional compensation.
By entering, participants agree that all issues and questions concerning the construction, validity, interpretation and enforceability of these Official Rules, entrant's rights and obligations, or the rights and obligations of the Sponsor in connection with the Sweepstakes, will be governed by, and construed in accordance with, the laws of the State of Minnesota, without giving effect to any choice of law or conflict of law rules. Participants agree that: (1) any and all disputes, claims, and causes of action arising out of or in connection with this Sweepstakes, or any prize awarded, shall be resolved individually, without resort to any form of class action, and any judicial proceeding shall take place in a federal and/or state courts in Anoka County, Minnesota; (2) any and all claims, judgments, and awards shall be limited to actual out-of-pocket costs incurred, including costs associated with entering this Sweepstakes, but in no event attorneys' fees; and (3) under no circumstances will participants be permitted to obtain awards for, and participants hereby waive all rights to claim, punitive, incidental, and consequential damage, and any other damages, other than for actual out-of-pocket expenses, and any and all rights to have damages multiplied or otherwise increased.
Limitations of Liability: Releasees are not responsible for lost, late, stolen, illegible, destroyed, incomplete, inaccurate, misdirected, or non-delivered entries; or for lost, interrupted or unavailable satellite, network, server, Internet Service Provider (ISP), Website or other connections availability, accessibility or traffic congestion, or miscommunications, or failed computer, network, telephone, satellite, or cable hardware, software or lines, or technical failure, or jumbled, scrambled, delayed, or misdirected transmissions, or computer hardware or software malfunctions, failures or difficulties, or other errors of any kind whether human, mechanical, electronic or network, or computer virus or other damage caused to entrant's computer by accessing the Website, or the incorrect or inaccurate capture of entry or other information or the failure to capture, or loss of, any such information. Releasees are not responsible for any incorrect or inaccurate information, whether caused by Website users, or by any equipment or programming associated with or utilized in this Sweepstakes and assume no responsibility for any error, omission, interruption, deletion, defect or delay in operation or transmission, communications line failure, theft or destruction or unauthorized access to, or tampering with or hacking of the Website. Sponsor reserves the right, at its sole discretion, to disqualify any individual it finds to be tampering with the entry process or operation of the Sweepstakes or Website, to be acting in violation of the terms of the Website or to be acting in a non-sportsmanlike or disruptive manner, or with intent to threaten, abuse or harass any other person. Releasees are not responsible for injury or damage to participants' or any other person's computer related to or resulting from participating in this Sweepstakes or downloading or copying materials from or use of the Website. If, for any reason, the Sweepstakes is not capable of running as planned, Sponsor reserves the right, at its sole discretion, to suspend the Sweepstakes, notification of which will be provided on the Website, and select the winner(s) for drawing from eligible entries received prior to suspension, or as otherwise deemed fair and equitable by Sponsor. All properly claimed prizes will be awarded, provided a sufficient number of eligible entries are received, but in no event will Sponsor award more prizes than are provided for in these Official Rules. Any attempt to deliberately damage the Website or undermine the legitimate operation of the Sweepstakes is unlawful and subject to legal action by Sponsor or its agents.
IN NO EVENT WILL RELEASEES BE RESPONSIBLE OR LIABLE FOR ANY DAMAGES OR LOSSES OF ANY KIND, INCLUDING DIRECT, INDIRECT, INCIDENTAL, CONSEQUENTIAL OR PUNITIVE DAMAGES ARISING OUT OF YOUR ACCESS TO AND USE OF THE WEBSITE OR DOWNLOADING FROM AND/OR PRINTING MATERIAL DOWNLOADED FROM THE WEBSITE. WITHOUT LIMITING THE FOREGOING, EVERYTHING ON THE WEBSITE IS PROVIDED "AS IS" WITHOUT WARRANTY OF ANY KIND, EITHER EXPRESSED OR IMPLIED, INCLUDING, BUT NOT LIMITED TO, IMPLIED WARRANTIES OF MERCHANTABILITY, FITNESS FOR A PARTICULAR PURPOSE OR NON-INFRINGEMENT. SOME JURISDICTIONS MAY NOT ALLOW LIMITATIONS OF EXCLUSION OF LIABILITY FOR INCIDENTAL OR CONSEQUENTIAL DAMAGES OR EXCLUSION OF IMPLIED WARRANTIES, SO SOME OF THE ABOVE LIMITATIONS OR EXCLUSIONS MAY NOT APPLY TO YOU. CHECK YOUR LOCAL LAWS FOR ANY RESTRICTIONS OR LIMITATIONS REGARDING THESE LIMITATIONS OR EXCLUSIONS.
Winner List: For the name of the Winner, check the Website after the conclusion of the Sweepstakes or by mail, send your request to: QuietKat, Inc., Attention: Michael Mayer, 215 Broadway St., Eagle, CO 81631. The name of the Winner will be sent after the Winner has been verified and the Prize has been awarded.
Sponsor: QuietKat, Inc., 215 Broadway St., Eagle, CO 81631.