RXC-200 Compact Reflex Sight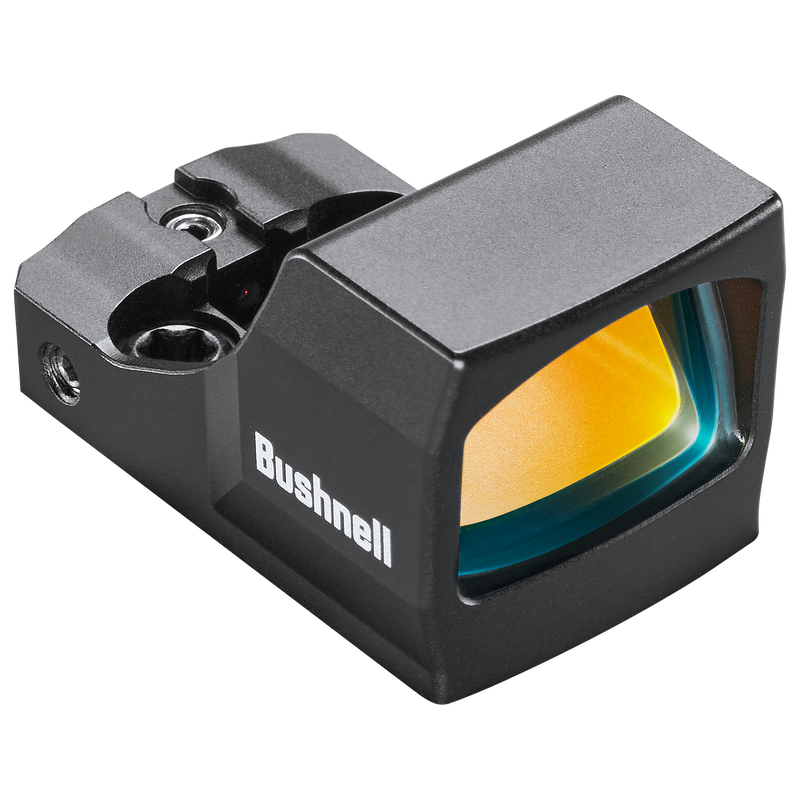 New
RXC-200 Compact Reflex Sight
or 4 interest-free payments with
ⓘ
No Interest if paid in full in 6 months on purchases of $99+. Subject to credit approval. See Terms
The Bushnell RX series micro-reflex sights are compatible with anything that accepts the SHIELD™ RMS or RMSc footprint and mounting pattern. This includes pistols like the GLOCK® 43, S&W Shield™, SIG P365™ optics-ready micro models, and Springfield Hellcat™.
Expected Availability:
false
Features
RXU-200 and RXC-200 Reflex Sights
The Bushnell RX series micro-reflex sights are compatible with anything that accepts the SHIELD™ RMS or RMSc footprint and mounting pattern. This includes pistols like the GLOCK® 43, S&W Shield™, SIG P365™ optics-ready micro models, and Springfield Hellcat™.
The RXU-200 and RXC-200 are both micro reflex sights, but the RXU-200 is an ultra-compact version with a shorter lens and chassis with an overall height of just 19.5mm vs. the RXC-200's 23.5mm height. Both reflex sights utilize the rugged design characteristics that made the RXS-250 one of the toughest reflex sights on the market. The durable, sealed, impact resistant, chassis is machined from 7075-T6 billet aluminum and exceeds both MIL-STD-810 vibration and impact criteria along with IPX7 ingress requirements.
The Fully Multi-Coated glass lens is also durable against being pelted with debris from the typical firing cycle. Cleaning the lens with the included Bushnell Spudz® or similar type of cloth will not scratch the coatings or the substrate. For the first time ever and in an industry-first we've applied our revolutionary EXO Barrier to the glass of a reflex site. Now when you're out carrying in the rain or dust your optic will stay clear and shed off the water and dust so you have a clear view.
The RX micro-reflex sights are streamlined without actuation interface to simplify operation. The always-on dot with auto-ambient brightness adjustment ensures it's always at the ready with the brightness matching the environment whether full sun at the range or bump-in-the-night darkness. These sights accept the common CR2032 battery and when combined with our efficient RCLED the result is 50,000 hours of run time in indoor lighting conditions. When concealed or in a dark storage environment, the battery life extends even further. The forgiving 6 MOA red dot is a remarkably crisp disc reticle and has zero flaring or burst appearance nor does it have any perceivable strobe effects during movement or even recoil.
The chassis design also incorporates a low-profile base with integral dovetail to ensure co-witnessing versatility with most pistols along with a gradual rearward slope to reduce snagging during draw and presentation. The compact RXC offers a relatively large lens for more target visibility and more forgiveness in dot acquisition while the ultra-compact RXU model offers a minimalist platform for even less extension from the firearm to offer deeper concealment and less printing.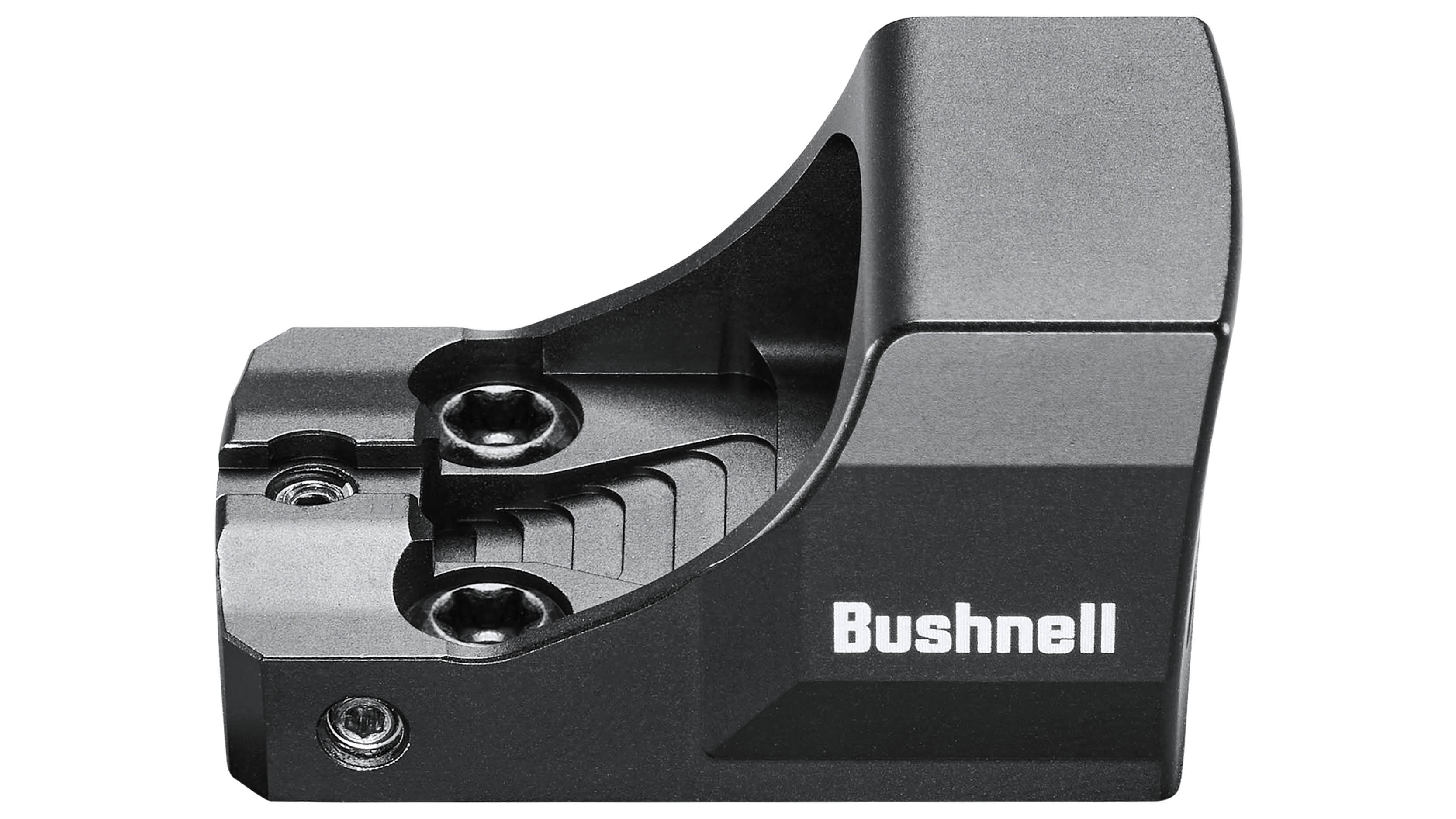 Tough & Rugged
Heavy wall construction with sleek lines combine for a patent-pending distinctive design.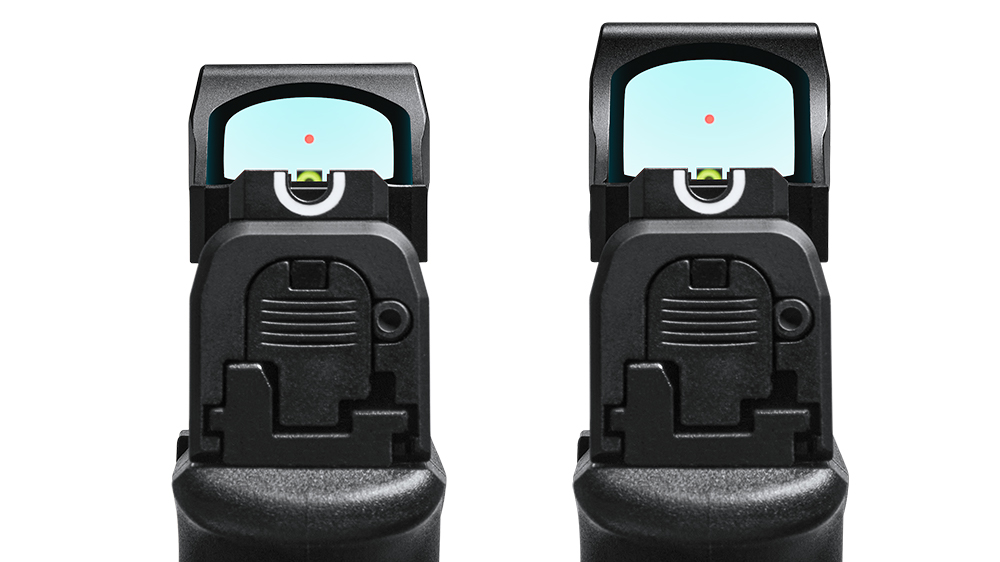 Two heights to offer the ideal solution.
The RXC-200 has a more traditional height lens and offers a larger viewing window (lens) for a more forgiving dot acquisition. This is for pistol shooters who are newer to red dots or just prefer a larger window. The RXU-200 offers a unique and more compact sighting system for the more proficient red dot user who is looking for minimizing their concealed carry platform.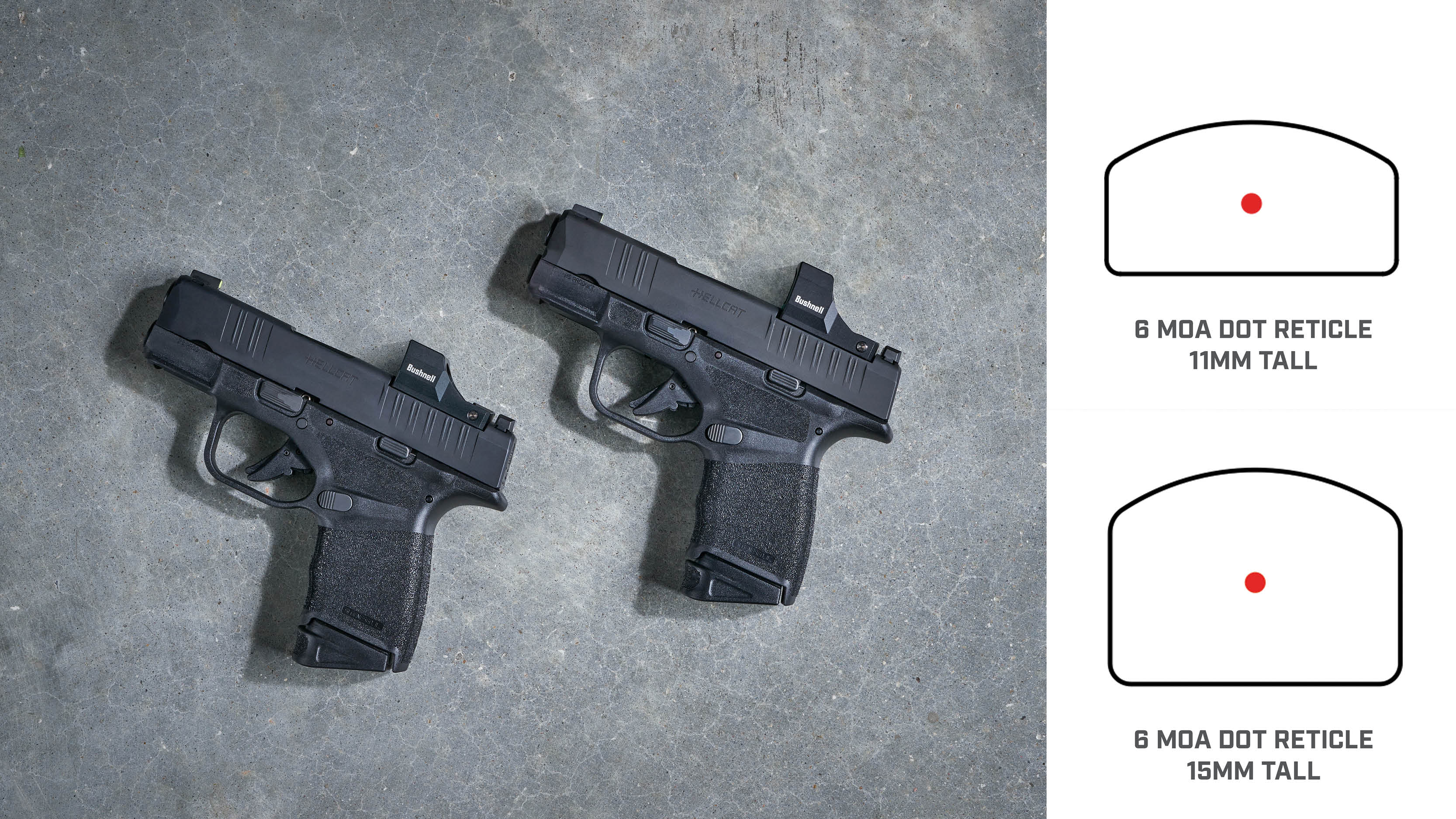 Always On, Always Ready
The RX series of reflex sites are always on and they provide brightness based on the ambient lighting conditions. This combined with our extremely efficient clean-dot point-source LEDs provides up to 50,000 hours of run time from a single CR2032 battery. The 6 MOA dot size and strobe/flicker free illumination increases aiming confidence in stressful scenarios.
Keep Small Pistols Small
The RX Series of micro reflex sights keep small pistols small for every day carry comfort and concealment while increasing effectiveness.
EFFICIENT CLEAR 6 MOA DOT WITH AUTOMATIC INTENSITY ADJUSTMENT - Point source LED creates a clean beam that produces a strong dot without wasting energy. Dot intensity automatically adjusts to environment and consumes less energy when in a holstered or stored state.
MIL-STD-810 IMPACT & VIBRATION RATED - Rugged, 7075-T6 aircraft grade, billet aluminum housing ensures the glass and electronic internals are protected against firearm recoil and rough field use.
TWO HEIGHTS AVAILABLE - A typical height with forgiving window for easy dot acquisition is available in the Compact version while an Ultra-Compact version offers easier deep concealment. Both versions include an integral rear dovetail for quick alignment and backup confidence.
LONG LASTING BATTERY LIFE - With over 50,000 hours from its common CR2032 battery, on the mid level (indoor ambient conditions), you won't need to change the battery any time soon.
MOUNTS ON COMPACT SEMI-AUTO PISTOLS - Works across popular compact optics-ready pistols with the SHIELD RMSc mounting footprint and pattern. Aftermarket rail mount adapters available for use on other platforms.
IPX7 INGRESS RATING WITH EXO™ BARRIER - IPX7 rated sealing allows the optic to be submerged without damage up to 1 meter for 30 minutes. EXO™ BARRIER hydrophobic coating minimizes fogging, repels water, dust and debris.
CONVENIENT LAYOUT AND DESIGN - No buttons or any other protrusions that may snag. W/E adjustments are easily accessible.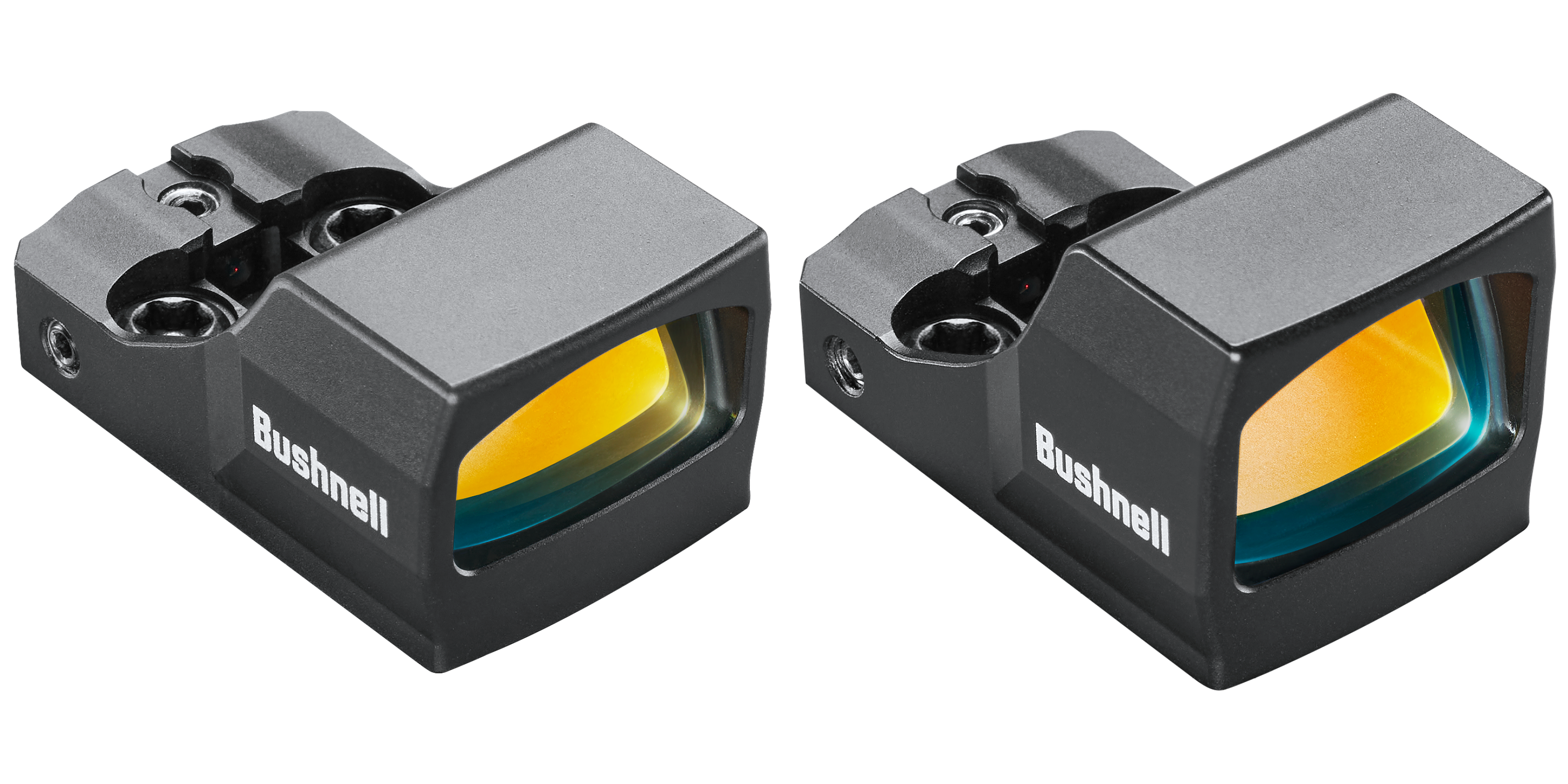 RX Series Micro Sights
For Every Day Carry
Ultra-Compact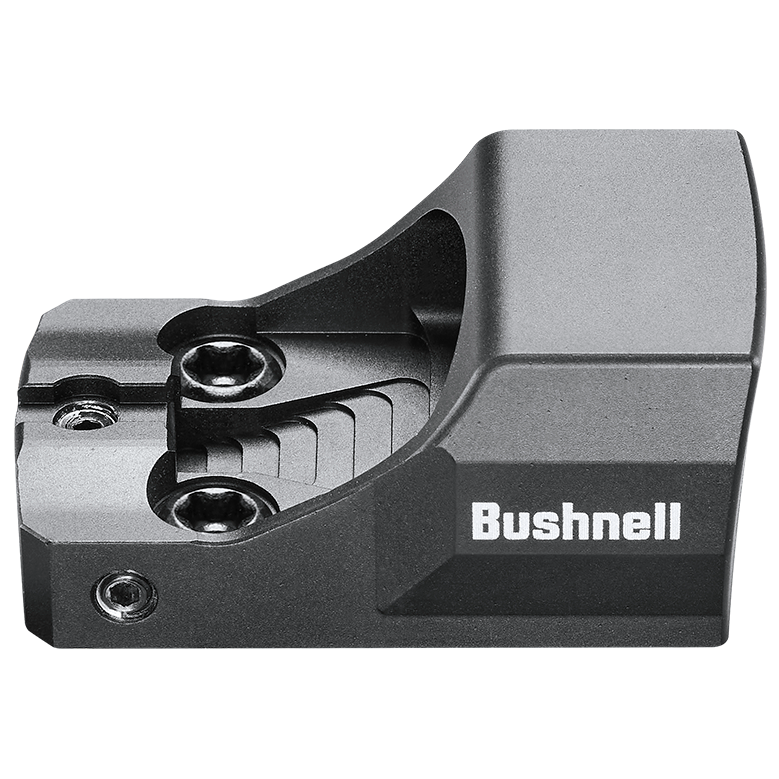 RXU-200 Reflex Sight
Ultra-Compact
Compact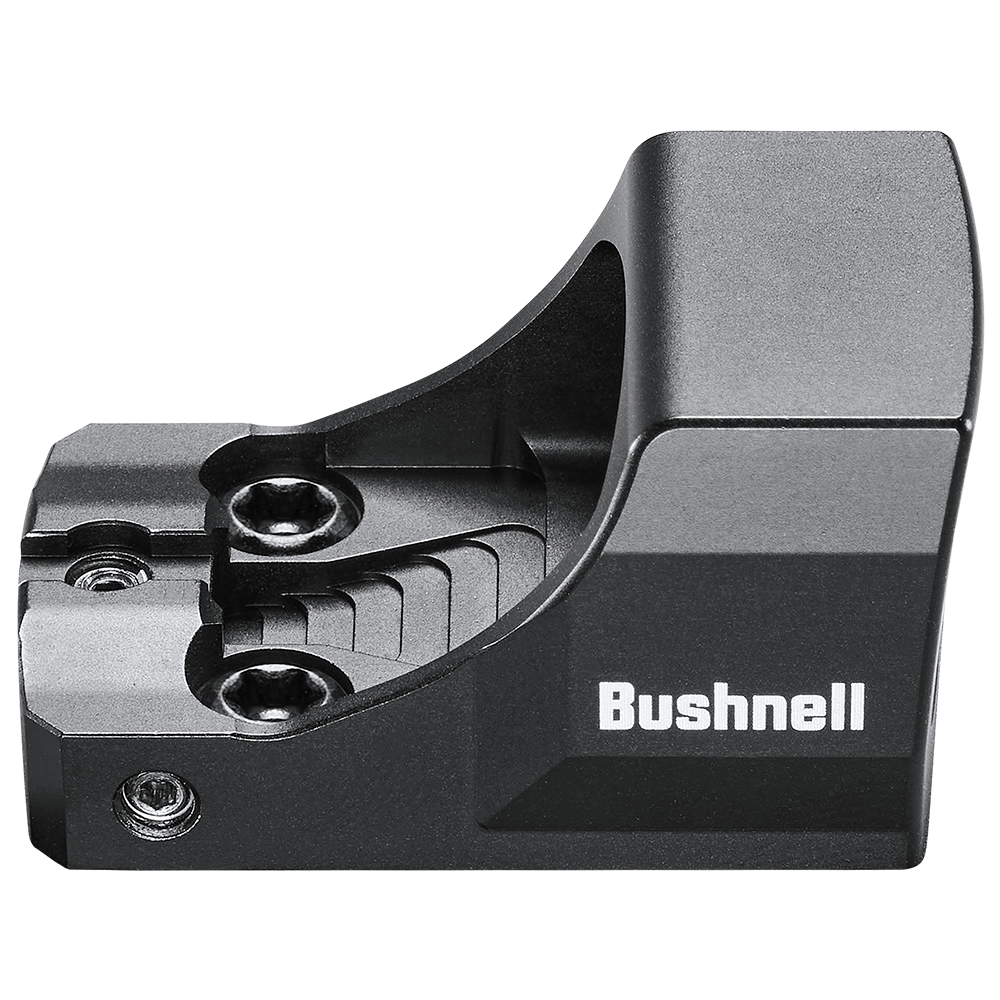 RXC-200 Reflex Sight
Compact
Specs
| | |
| --- | --- |
| ID | BU-RXC200 |
| Name | RXC-200 Compact Reflex Sight |
| Form Factor | Open Reflex |
| Adjustment Range | 100 |
| Dot Color | Red |
| Magnification x Objective Lens | 1x21mm |
| Min Parallax Distance | 25 yds |
| Brightness Settings | Linear |
| Reticle | 6 MOA Dot |
| WaterProofing | IPX7 |
| Weight | 25 oz |
| MOA Per Rev | 55 |
| Mount | SHIELD™ RMS or RMSc footprint |
| Battery Life | up to 50,000 Hours |
| Battery Type | CR2032 |
| Auto Shutoff | N/A |