THE BEST ENTRY-LEVEL COMPETITION RIFLESCOPE ON THE MARKET TODAY. PERIOD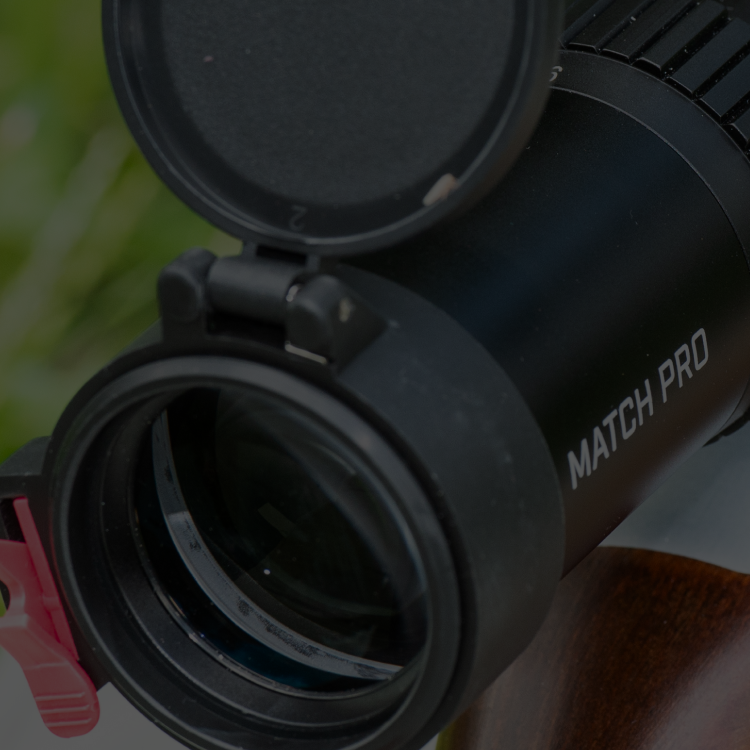 THE BEST ENTRY-LEVEL COMPETITION RIFLESCOPE ON THE MARKET TODAY. PERIOD
BUSHNELL MATCH PRO
RIFLESCOPE
LIMITED STOCK. EXCLUSIVELY AT BUSHNELL.COM



Simply put – The Match Pro Riflescope is the best entry-level competition riflescope on the market today.

Purpose-built for competition shooting - The Match Pro riflescope has all the features you need to compete with confidence and bring home the win. Perfect for getting into long-range shooting, PRS, NRL, or NRL22 rifle competition.
First Focal Plane
Reticle holdovers are always accurate no matter what magnification you're on.

Parallax goes down to 10 yards
Engage even the closest targets match directors throw at you.

10-MIL Turrets
Simple base-10 system for fast counting and dialing on the firing line.

18 MIL travel windage & elevation
Allows for a 25-yard zero with a 30MOA base on most rifles.

Deploy MIL etched glass dot reticle with elevation & windage holds
Holdover up to 15 MIL elevation, 10 MIL windage.

Reliable, repeatable tracking
1/10th of a MIL means just that – No more, no less.

Centerfire recoil rated to the same levels as Forge & Elite Tactical XRS II
---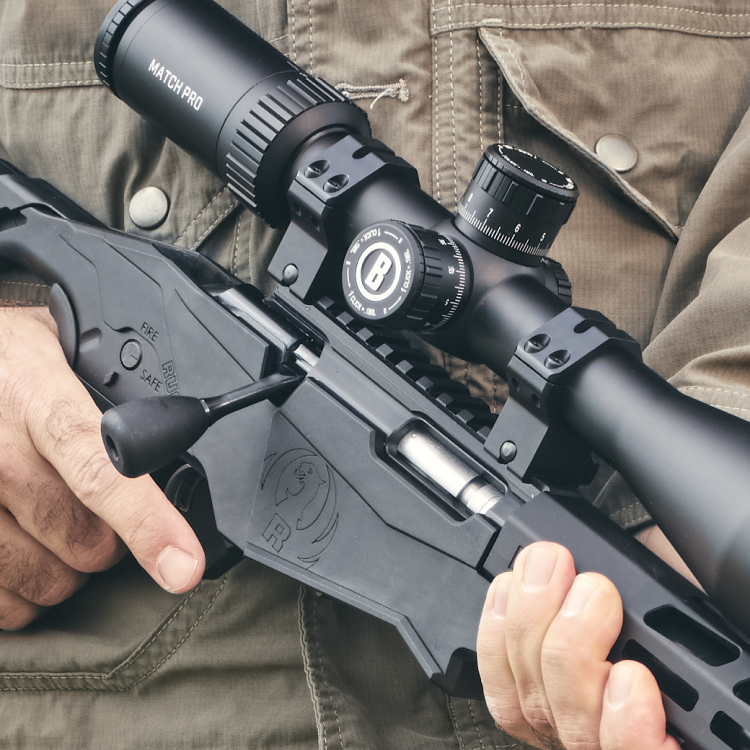 ---
PERFECT FOR NRL22 BASE CLASS COMPETITION
By bringing the Match Pro direct to you, we brought the cost down considerably. Doing this, we brought the Match Pro to the market at a price point that works with many of today's top rimfire rifles to fall under the $1050 limitation for NRL22's Base Class. At this price point, the Match Pro is simply unrivaled.
---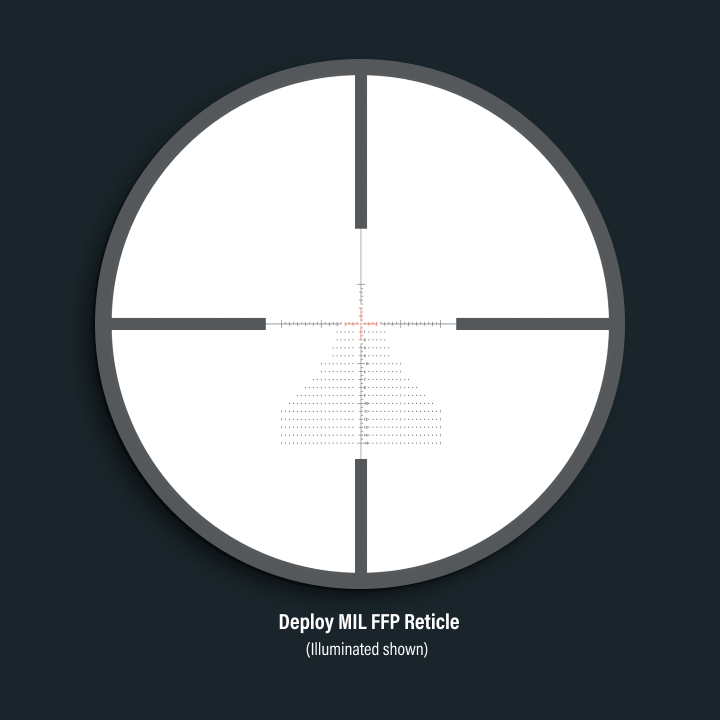 ETCHED GLASS, FIRST FOCAL PLANE RETICLE
We put our FFP Deploy MIL reticle on etched glass for durability and ruggedness you can depend on. The Deploy MIL reticle is a 'Christmas Tree' dot reticle, and since it's first focal plane, the subtensions are always accurate no matter the magnification. Plus it's available with illumination.
ADJUSTABLE PARALLAX FROM 10YDS TO INFINITY
Engage even the closest targets with consistency and accuracy.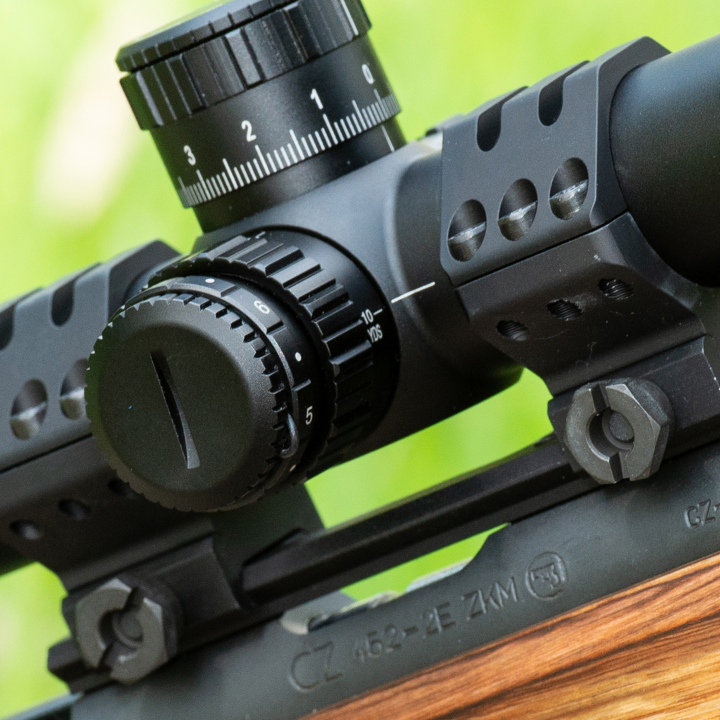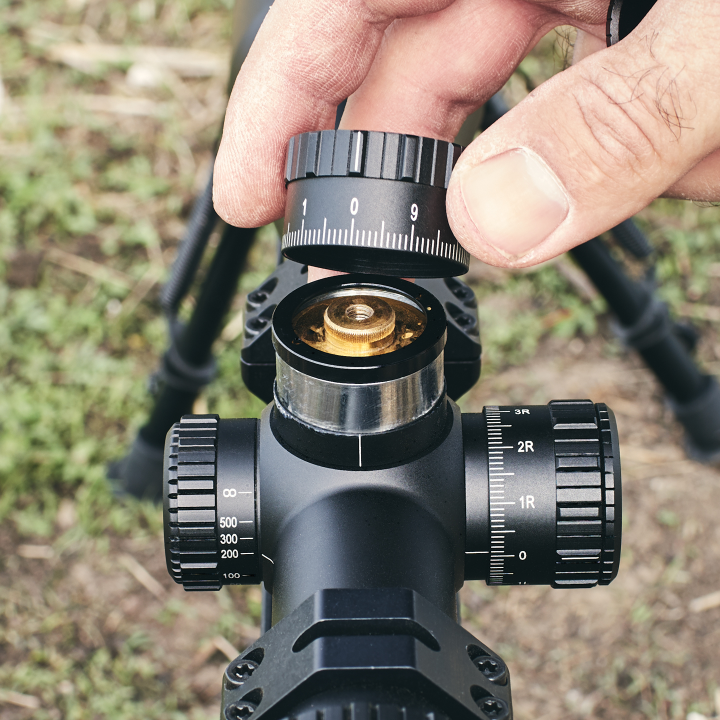 RESET YOUR TURRETS IN SECONDS, WITH NO TOOLS
Match Pro features our Tool-less Zero Reset for fast & easy reset without needing to remember tools.
CONFIDENCE-INSPIRING 10-MIL LOCKING TURRETS
Feel and hear every click with these turrets and track with the reliability you would expect in a competition optic. The base-10 system turrets will enable for fast counting and dialing on the firing line.
ELEVATION TRAVEL PERFECT FOR NRL22
18 MIL of travel allows for a 25-yard zero with a 30MOA base on most .22LR rifles. This runs the elevation turret nearly to the end for easy returns to zero, while also giving you enough travel to make shots well exceeding most NRL22 courses of fire.
ENOUGH TRAVEL FOR SHOTS OUT TO 1000 YARDS
Match Pro is the baseline optic for precision rifles and long-range shooting.

With its 18 MIL of internal travel combined with its 15 MIL of reticle holdover, the Match Pro will easily take you to 1000 yards and beyond with many of today's most popular precision rifle cartridges, while using a typical 20 MOA mounting setup. Match Pro – The best precision rifle optic value available today - Period.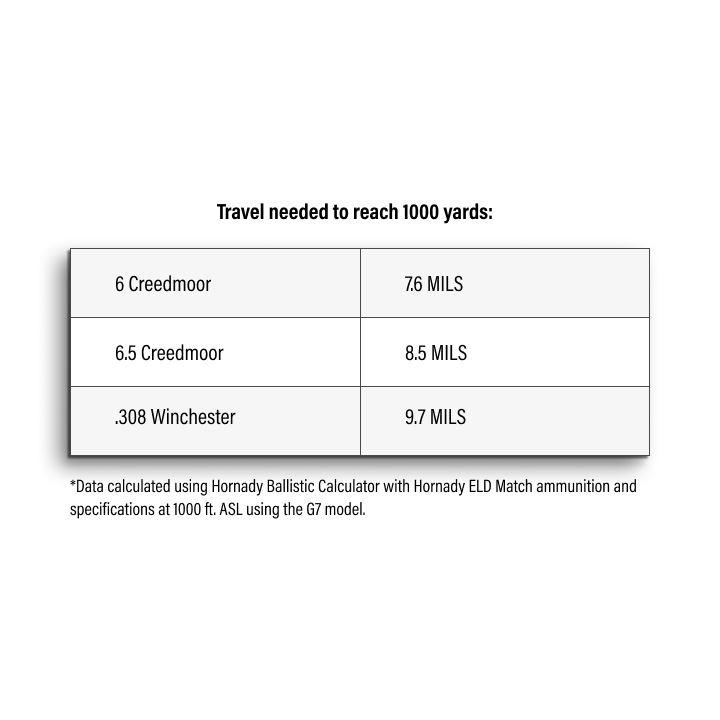 "THE LIST OF FEATURES THAT THE NEW SCOPE CARRIES IS ABSOLUTELY OUTRAGEOUS"
- Frank Melloni. NRA Shooting Sports USA
PRECISION GROUND GLASS WITH EXO™ BARRIER PROTECTION
Match Pro's glass is precision ground and fully coated multiple times for outstanding light transmission, vivid color representation, and crystal-clear contrast. On top of that, we're controlling unwanted sun flares with our UltraWideBand coating. To give you what some may call an unfair competitive advantage, we topped it all off with our EXO Barrier to make sure rough weather and match conditions don't distort your view. You'll be glad you have it, your competitors won't.
---
NO OTHER RIFLESCOPE DELIVERS MORE CHAMPIONSHIP WINNING FEATURES WITH POPULAR RIFLES THAT WORK IN THE BASE CLASS.
Match Pro's feature set and performance are unheard of at the base class level and are able to be combined with some of the leading rifles being used on the field today. Do the math yourself and see what you can build with the Match Pro. Here are some options to start you thinking.
REMINGTON 597 KTYPTEK THREADED
---