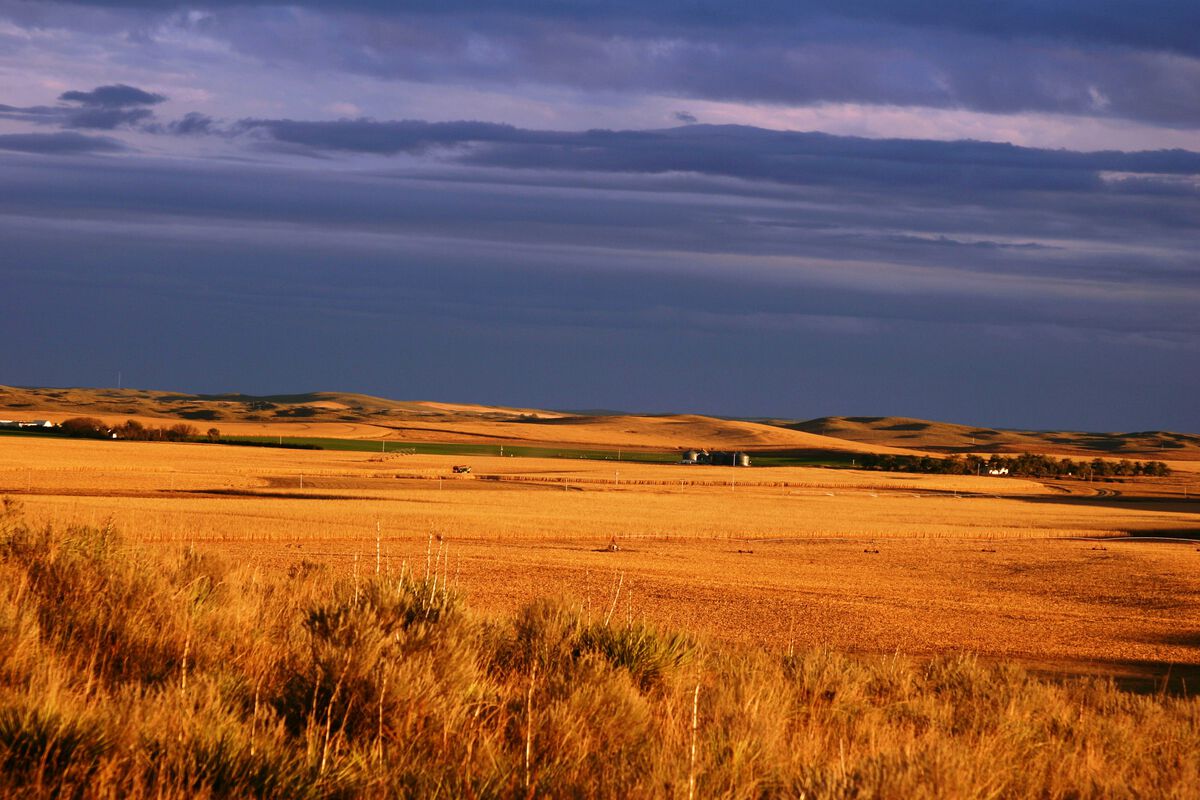 Permission to Hunt: 10 Ways to Get it Done
A successful hunting trip begins with access to prime hunting land. It's that simple. While our nation has vast tracts of public land open to hunting, the truth is that, unless you can draw a tag for a limited-entry hunt where such hunts are available, the odds are your chances are pretty mediocre when it comes to finding top-end critters. That means you need access to private ground, something that is harder and harder for "Joe Lunchbucket" to come by.
Such access can be had. But now, in the middle of summer, not days before the season opens, is the time to begin searching out permission to hunt. Here are 10 tips that have proven successful for me and many others in unlocking gates to better hunting grounds.
1. Get going now!: The early bird gets the worm and, often, is the one who gains permission to hunt a new piece of ground. If you wait until right before the season opens or, even worse, during the season, the odds of getting a "Yes" drop dramatically.
2. Research: If you can call or visit somebody for the first time and call them by name, you will be ahead of the game. Learn as much as you can about the landowner. How long have they been there? Have they ever allowed hunting? What business are they in? Do they have family members who are serious hunters? Like a good lawyer, it's always best to never ask a question you do not know the answer to beforehand.
3. There's no shame in sucking up: When you come calling, act like it's your first date: The impression you put forward is going to be the one that landowner remembers the most. Also, never show up unannounced. Instead, send a letter—yes, an actual paper letter that goes through the U.S. Postal Service—with your request and include a self-addressed stamped envelope and small note card for a reply. Include your cell number and email address. Make it easy for them to respond to you. Then, when you do eventually call to schedule a face-to-face meeting, nobody is surprised.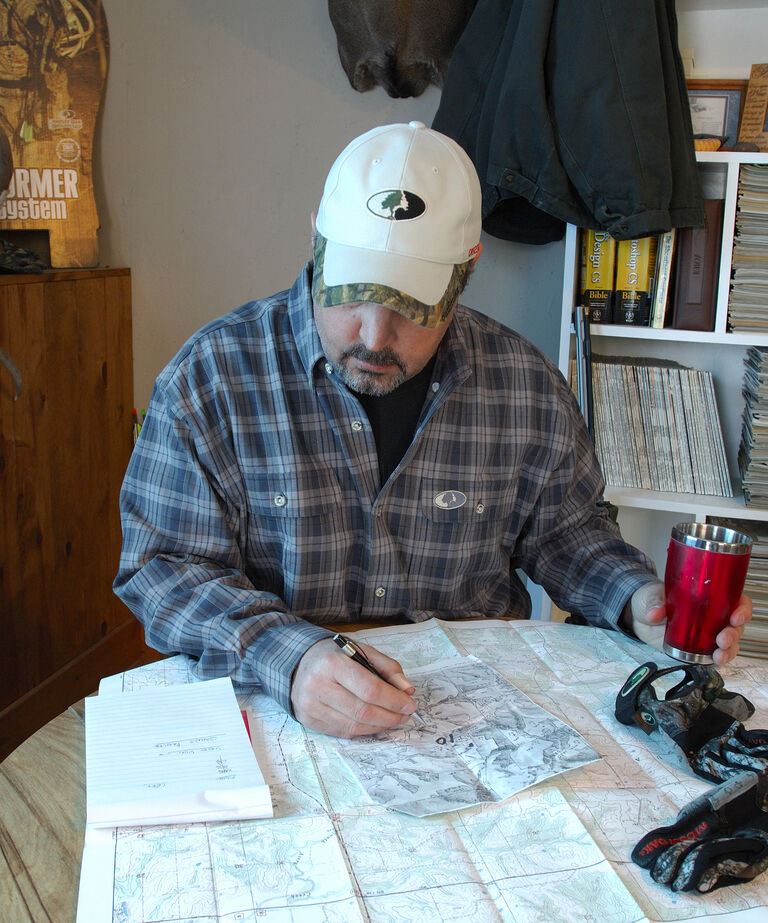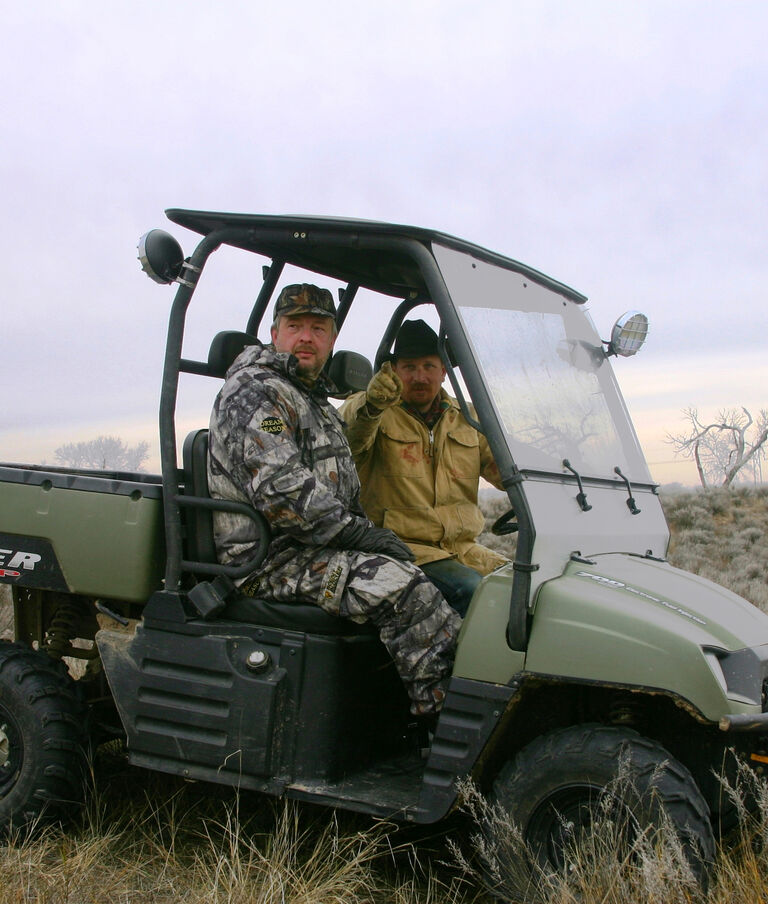 4. References will be checked: Think of your meeting as a job interview. Dress in clean clothes, not grubby hunting duds, and present yourself professionally. Show up in a vehicle that has been recently washed, too. I always bring along a small resume that includes my place of employment, personal interests, charities with which I am active, and, most important of all, references from other landowners who have granted me hunting permission in the past. I encourage the new landowner to contact these references and check me out. Why go to so much effort? Because it goes a long way toward showing that landowner you're going to respect their land and make every attempt to leave it just as you found it or better.
5. Up close and personal: First impressions mean everything. When the door is opened, introduce yourself and try and find something you have in common. Sports, hunting, church, community involvement, whatever the case may be this will help break the ice and make that landowner more comfortable with you.
6. A taste of honey: You should always offer to share any game taken on the landowner's property with them. If they say yes, when you kill a deer or whatever other game you're after, do not just leave a quarter hanging in their garage or barn. Get it processed and bring it back cut and wrapped and ready for the freezer.
7. Be flexible: It is possible somebody else already has permission to hunt the land you want to be on, so be prepared to be flexible. Offer to only hunt when the other party isn't there or restrict yourself to a particular area of the property if the owner and the other hunter are agreeable to such an arrangement. If they only want you to hunt during the week and not weekends, cool, and if you're a bowhunter, offer to only hunt the archery season and not during the more popular gun season. Let the landowner know you will respect any and all rules they may lay down—no hunting near livestock, close all gates, pick up garbage, park there but not here, etc. Such flexibility can gain you some access now, getting a foot in the door to perhaps expanded privileges later.
8. Sweat Equity: Perhaps the biggest carrot you can offer a landowner is your willingness to help them with some work. Volunteer to help during crop harvest time, bale hay, or do some repair work to fences or structures. One friend of mine noticed that the landowner's yard was something of a mess. When the conversation touched on that and the owner said he just didn't have time to keep things up the way he'd like, she volunteered to cut the man's lawn every weekend during spring and summer in exchange for hunting privileges. Worked like a charm.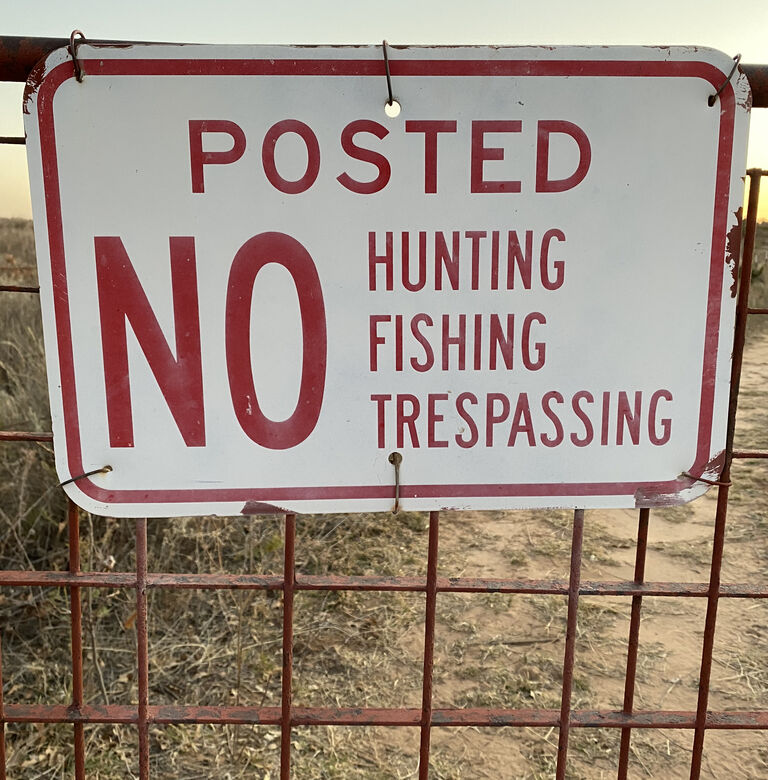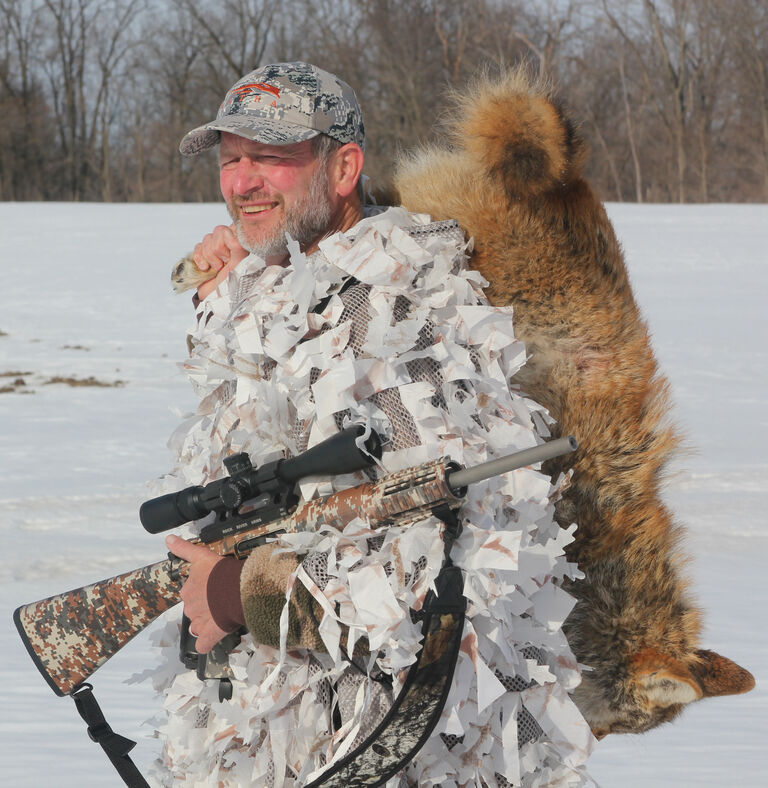 9. Predator control: Few landowners like coyotes, and few things are more fun than shooting them. Volunteer to spend some time calling predators and helping thin their numbers. The same may be true for pesky ground squirrels, ground hogs, prairie dogs (okay, those are more fun than coyotes), even bobcats and other furbearers that may be a problem (and so long as you have the appropriate licenses or permits and within the allowed seasons, of course). How can you lose on that deal?
10. The papers, please: Without question, you need to offer to sign a document that states unequivocally that you will not sue or in any way hold the landowner liable for anything that happens to you while hunting on their property. I always bring such a document with me. I want the landowner to be comfortable with me on their property and know that not only will I never hold them responsible for anything I do, I'll leave their land exactly or in better condition than when I found it. I also want them to know I will never bring anyone else with me without their express permission, will only park my vehicles where they ask me to, never drive on wet fields or over young crops, harass their livestock, or in any way disrespect them or their land.
A Meal That Can Gain You a Lifetime of Hunting Access
Offering some of the meat from your successful hunt to the landowner who made it possible is indeed a wonderful way to show your appreciation for their permission. But how about taking it one step further and cook them an entire wild game dinner? The Woodwind Wifi 36 with Sidekick from Camp Chef is the perfect grill for this kind of celebration, with two racks for a robust total surface grilling area of 1,235 square inches. That's enough room for a couple tenderloins, two or three ducks, a half-dozen quail, and enough spuds to satisfy the biggest meat-and-potato crowd. There are more features on this state-of-the-art pellet grill than we have space for here, but just to get you started, the Woodwind Wifi 36 includes a flat griddle for morning pancakes or summer evening smash-burgers, Smart Smoke Technology, and a huge hopper that lets you pay attention to the grill and not to your fuel supply. There's also a grease management system, the ability to use propane, and Camp Chef's Wind Baffle Technology. But more important than any of these features, you're going to end up with some of the best meals you've ever cooked—and when you invite your favorite landowner over for a feast made on this beast, it's just possible you'll get that thing you've been coveting: that lifetime key to the back 40 gate.—Jennifer L.S. Pearsall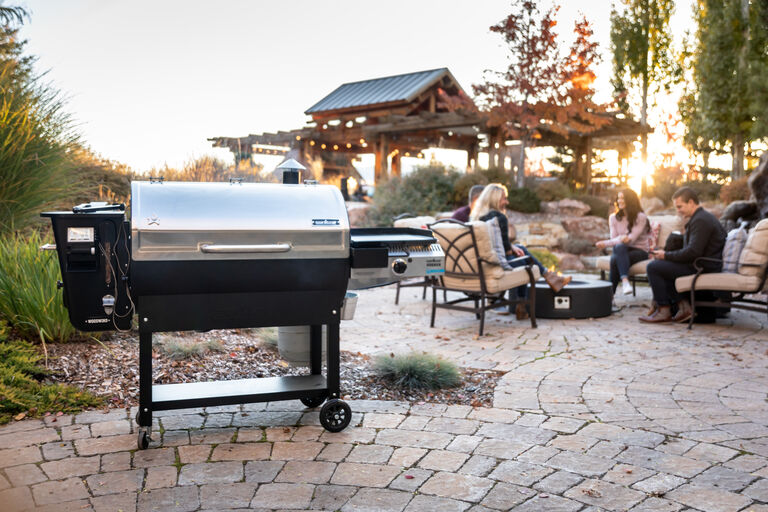 Growing Antler
Smart hunters not only secure permission to hunt months before deer seasons begin, they start scouting during summer's months. Riding the backroads, setting up ground blinds for evening field watches with a spotting scope, and glassing from hillsides can give a deeper feel for what deer are in the area, especially bachelor buck groups. This kind of long-range evaluation also provides a better understanding of environmental conditions, including water supplies and crop statuses that affect where and when deer move. Together, these observations can help you nail down stand locations, and to maximize your success at those locations, now's the time to add a little "insurance" to the area. Primos' Take Out Mineral Spot Blend is just that type of insurance, a sticky, long-lasting liquid mineral blend that tickles the daylight out of deer noses. But it's not just an attractant. The year-round Take Out Mineral Spot Blend is packed with the nutrients deer need. That's a plus for nursing does and bucks growing antler, and in environments stressed with drought and intense summer heat, it can be a much-needed boost to herd health.—Jennifer L.S. Pearsall