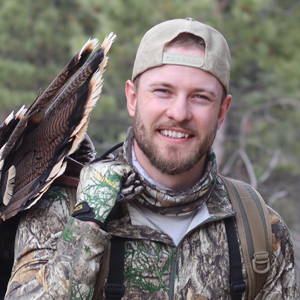 Growing up on an acreage in SE Nebraska, Joel has always had a love for the outdoors!
After watching hunting videos and reading articles created by some of the legends of the outdoors, Joel fell in love with bow hunting at the age of 12. Joel started filming his outdoor experiences and found that his pursuit of a "fit' lifestyle greatly benefitted his hunting pursuits
In the summer of 2016, he launched his lifestyle and media brand "Whitetail Fit". Outside of hunting, Joel is a huge advocate of healthy lifting, and living a "fit" lifestyle. Through his Whitetail Fit brand, he shares the benefits that fitness provides when hanging stands, waking up early, dragging deer, working the fields, overall motivation, and maintaining endurance on long hunts. Mainly hunting public land, Joel enjoys the challenges and physical demands that public land hunting can bring.
---