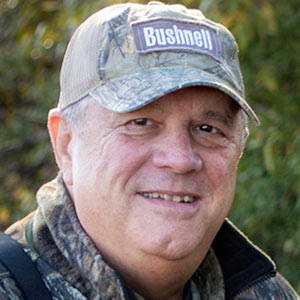 The goal of any hunt is to bag the animal you're after. That's not what hunting is about, at least to Jimmy Primos. "I like just the joy of the hunt and everything that goes into it. The kill is anticlimactic," Jimmy said. "It's just enjoying the hunt, God's nature and the camaraderie of people around you. The whole hunting experience is what I really enjoy."
Jimmy has been able to spread that joy to thousands of people through his work at Primos Hunting alongside his cousin and company founder Will Primos.
"It's something Will and I helped build together, and it becomes a part of you. You take great pride in the company and its products, customer service and employees," Jimmy said. "It's great to be able to stay a part of it and see the company and its employees grow. It's really neat to say that you helped create something that effects so many different people."
A byproduct of that work is being a recognizable face in the outdoor industry. It's a responsibility, one that Jimmy enjoys and takes seriously. Primos Hunting is now one of the stewards of hunting tips and expertise.
"We get letters all the time, and we try to pass on information on a lot of hunts – not only why we do something, but how we do it, especially for the young people we have coming up," Jimmy said. "It's a neat feeling having an impact on a lot of people you 've never met. It's an obligation to do what's right, treat people right and be a representative of a sport we enjoy."
CAREER HIGHLIGHTS
"It was probably last Elk season. I had a hunt in Colorado, and it was pretty mountainous, hilly terrain. I had to make a shot on a bull elk at 340 yards. I had to shoot standing up, with a pair of trigger sticks to rest the rifle on. The bull was in a deep valley, and he was fixing to walk away. I was able to range him and shoot. He took three steps and fell over. What made it so difficult was the steep downhill angle. With the Fusion binoculars, it gave me the trajectory of my bullet going downhill."
Archery Trade Association board member
Council to Advance Hunting and the Shooting Sports board member
United States Marine Corps 1st Lt., (retired)
---