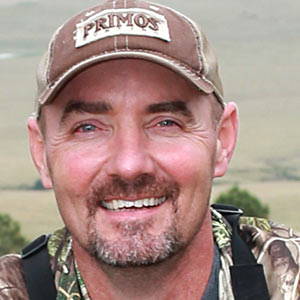 Brad Farris' boyhood dreams involved doing one of two things for a living: flying fighter jets, or hunting. Brad was able to make the latter dream come true with a little luck and a lot of hustle.
"I just stayed the course and it took me a lot of years, almost 10 years to get to where I could be a part of the TV/video side of well-known company," Brad said. "It came through hard work and long hours, just working hard until somebody noticed my commitment. I did imagine it, and I worked hard to make it happen."
Brad sees the fruits of that labor in a lot of ways; from the opportunities to see his daughter, Morgan, grow up enjoying the same outdoor experiences he did, to helping people enhance their enjoyment of the outdoors.
"I'm extremely humbled when I get somewhere and people recognize us. It's meaningful and I'm thankful, but that's not something that drives me," Brad said. "The challenge is always there, whether you're chasing mature whitetail or turkey hunting. The challenge is still the same as it always was."
CAREER HIGHLIGHTS
"I had an elk within five feet of me once, and I had to wait to get the perfect angle. I was patient until I got the perfect shot. Being within five feet definitely stands out as a highlight."
Former VP of TV/Video at Primos Hunting
---