Bushnell Match Pro: When Budget Equals Quality
I didn't expect much when the Bushnell showed up. It was in a brown box with black and white stickers detailing the contents. Fanfare there was not. It was basic. Stark. I'm a weirdo of sorts. I can truly appreciate nice packaging because it tends to induce feelings of having something special. On the other hand, I can appreciate simplicity and avoiding unnecessary expense, especially if it's going to be passed along to the customer. But in the days of Instagram and "cool" gun related pics and media, how do you get people excited about something so seemingly basic? Well, you do what Bushnell did with the Match Pro and pack it with performance. That's how.
It's important to say this right now— I could not believe that Bushnell (or anyone else for that matter) could deliver a quality optic, one that was useable and reliable for long term deployment, at a price point under $500. I still have issues processing that an optic below a certain dollar amount can do anything remotely good, let alone do just about everything that I could ask of it. But the 6-24x50mm Match Pro has helped me get past this issue.
Before we get into the specs, it's important to really understand how impressive the Match Pro is. I have run it for nearly a year on my .223 trainer, not necessarily abusing it, but definitely not babying it, and it's been 100% reliable, consistent, and repeatable. I've used one particular brand of .223 ammo, far from high quality but good performing, and from the day I zeroed and chronoed the ammo, the tracking was right. If my ballistics app called for 1.9, it was 1.9 MIL, if it called for 6 MIL, I dialed to 6 MIL and the impacts came. Shot after shot.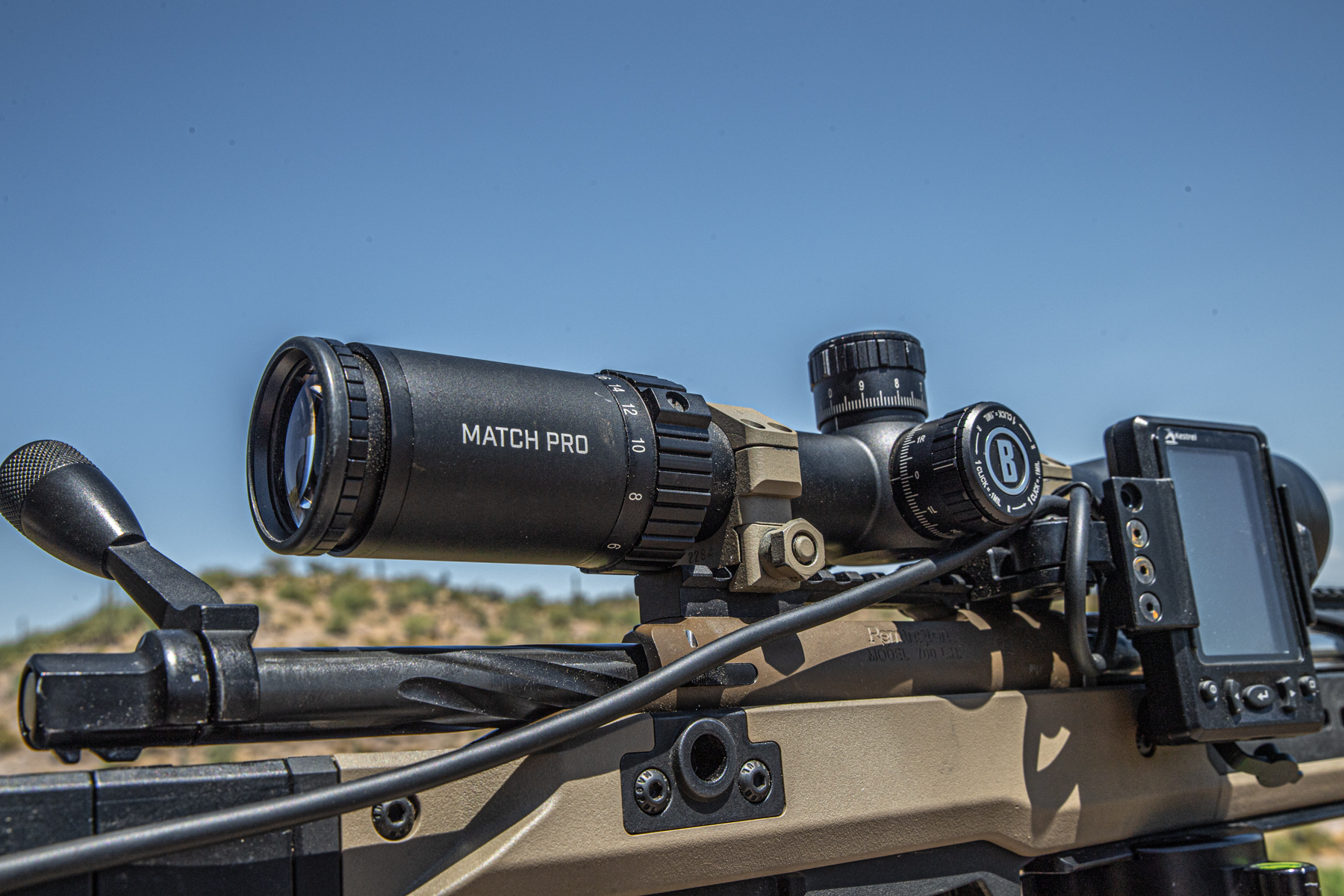 3 MOA targets, 2 MOA targets, and under, with .223 and the performance was spot on. In fact, I dare say working with the Match Pro gave me the confidence to push my shooting to new levels because it simply works and I always expected impacts. The Deploy MIL reticle is fairly easy to use once you get used to it and makes follow up shots, if you miss, a simple task.
The Bushnell Match Pro features a 30mm tube, and is first focal plane, which is what many of us prefer for target style engagements. The Deploy MIL reticle is another version of a Christmas tree type reticle with mil and .5 mil markings on the horizontal stadia and mil and half-mil dots underneath. There are no number markings on the horizontal stadia which takes a little getting used to, but it is adequate for wind holds and shot corrections. I should also note that my test version has an illuminated reticle and it is offered in non-illuminated as well.
There are a couple of other features that are standouts on the Match Pro and make it a pleasure to work with. The turrets feature a tool-less zero reset. Once you've zeroed your rifle and optic, just unscrew the top cap on the elevation (and windage) turret, lift the dial completely off and line it up to the zero marking. It's quick and simple. The turret is also locking so you can avoid unintended movements. Turret feel is extremely positive. The "clicks" feel quick and closer together if you will, but each actuation is distinct with solid feedback. You won't have to wonder how many inputs were made.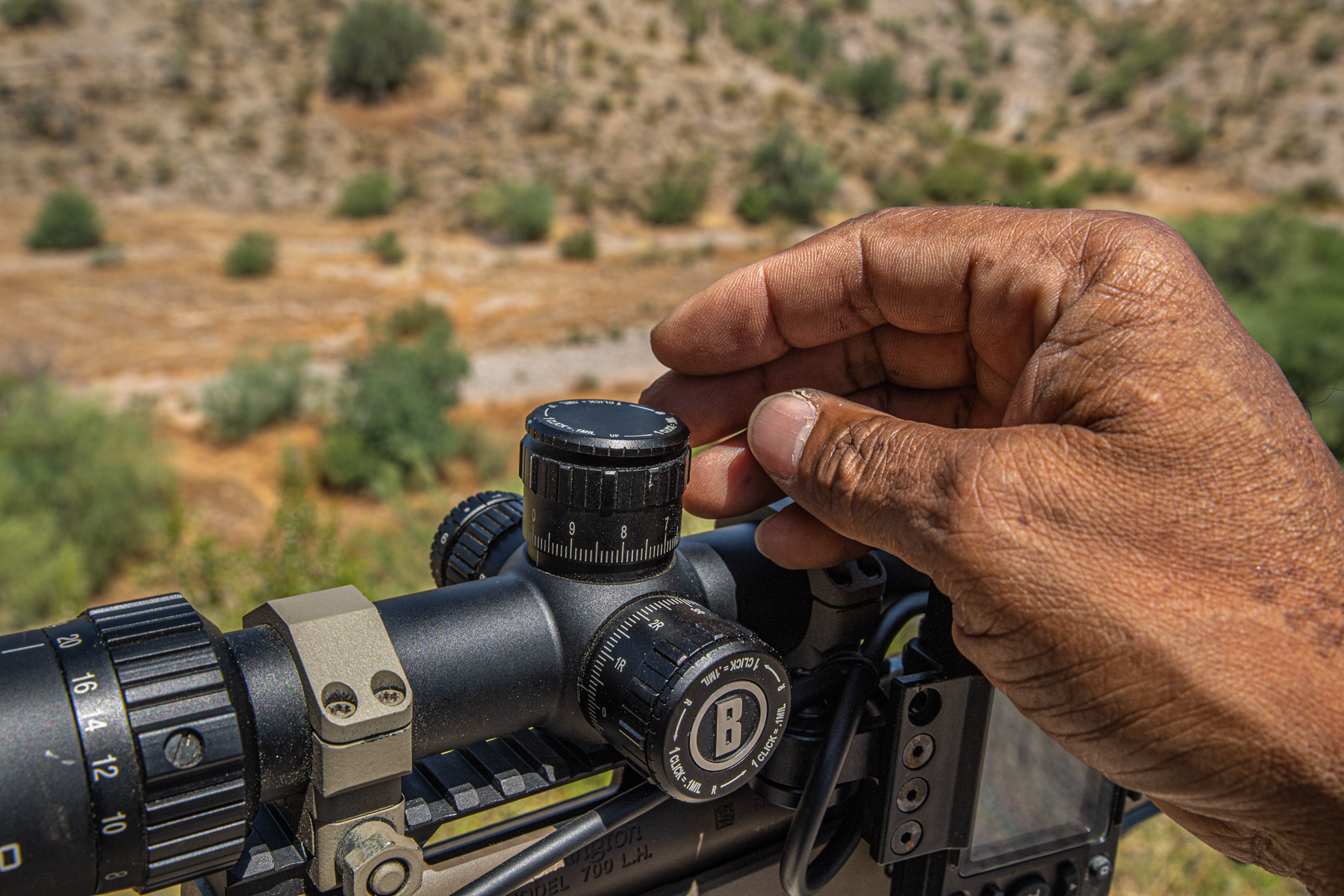 The most notable feature may be the side parallax which goes down to 10 yards. Many tout this usefulness in NRL22 type competition, but I find it quite useful for practice at home while dry firing. It allows the shooter to get focus in tighter confines in the living room or wherever your ammo-less ventures take place. While we're on the topic of 22 LR competition, I believe this classification totally sells the Match Pro short because it is a fully capable optic for centerfire cartridges. I'm not sure what caliber it is rated up to, but it can easily handle 6.5 Creedmoor or .308.
The turrets have 18 MIL of travel as well, so there is plenty of come ups in the dial, and the reticle will let you hold beyond the dials. I regularly shoot the .223 to over 1000 yards and while I ran out of dial, I could hold over as well. That said, I only have a 20 MOA base on the host rifle.
Other specs include those on paper that look really good: fully-multi coated lenses, and EXO barrier to resist moisture and fogging. I wouldn't expect anything else from Bushnell, but it's important to point out because other optics in this price range lack such features.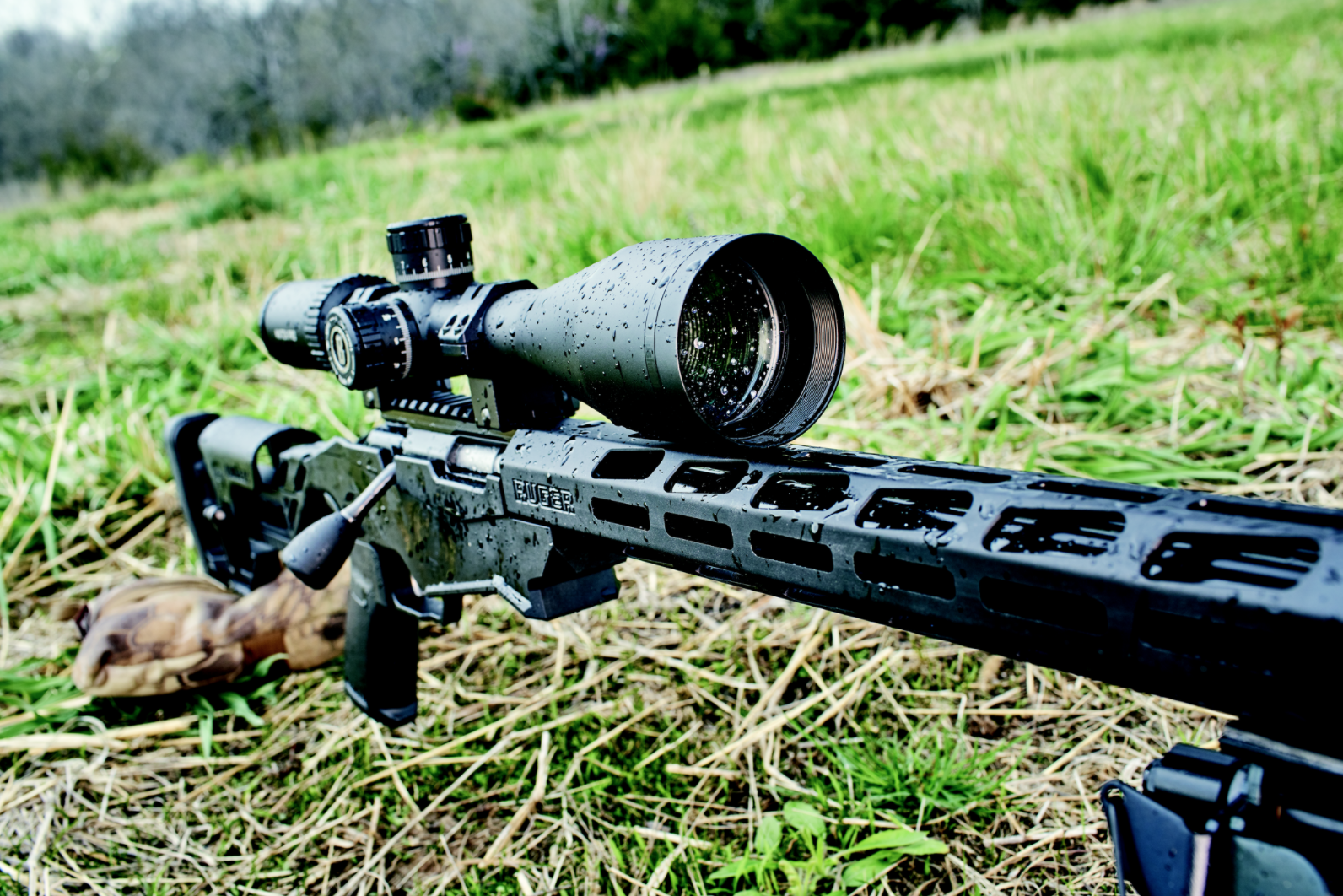 While the Match Pro is an excellent optic there is a small chink in its armor. I found my only real limitation in optical quality in a very specific scenario. There is a particular target array that I shoot on a desert range. The steel targets are painted yellow and, just under 2 MOA in size. With the light-colored surroundings and similar background colors, I had instances where I would totally lose the targets—targets that I knew were there. Contrast and saturation is a bit down on the Match Pro but this instance is one of the toughest lighting situations that I shoot in. In fact it can be a challenge for much more expensive optics. Nonetheless, it did become a problem on several range sessions. Other than that, I have no complaints.
The Match Pro is touted by Bushnell as the best entry level competition riflescope on the market. That may be true, but this optic goes beyond that and is simply a good performing optic at an incredible price. It's been 100% reliable, and durable, even with me constantly ripping the dial back and forth. It performs well outside of its cost-class and deserves a solid look.
Sean Utley is a professional freelance contributor to the firearms industry. He is currently Editor-At-Large for Athlon Outdoor's Ballistic Precision magazine, which showcases products, people, and information specific to precision shooting. He is also the host of Ballistic's Long Range Precision digital series, and host of Athlon's Free Gun Friday giveaway series.
In 2014 he created G&A Suppressor magazine and acted as project manager for the publication for 4 years.
Sean has contributed to many different publishers and manufacturers throughout his career and has established himself as a key though and opinion leader in the firearms space. You can see his work at balliticmag.com and on his IG page: @sean_utley