Here at Bushnell we want you to live your passion outdoors, whether that is hunting, hiking, target shooting, or in this case, disc golf. Disc golf? Yes, you heard us right. Our passion is living life to the fullest outdoors and disc golf is a great way to do just that. We wanted to come up with a way to help disc golfers improve their game and help the game itself grow to new levels. That is why we're introducing the all-new Sport 850 rangefinder. 
Never before has there been a rangefinder dedicated solely to disc golf. Normal rangefinders measure in yards, which can be hard to use in disc golf since distance measurements are made in feet. The Sport 850 solves this issue by measuring in feet, yards, and meters. This allows the player to get a measurement reading at +/- 3 feet accuracy, which is extremely important.  
The key to the Sport 850 is its simplicity. It features easy to use one button functionality. Press the button once to power on and once again to range. By holding the button down when powering on, you will get the menu to change the measurement units between feet, meters and yards. With its one button functionality the Sport 850 saves you valuable time on the course.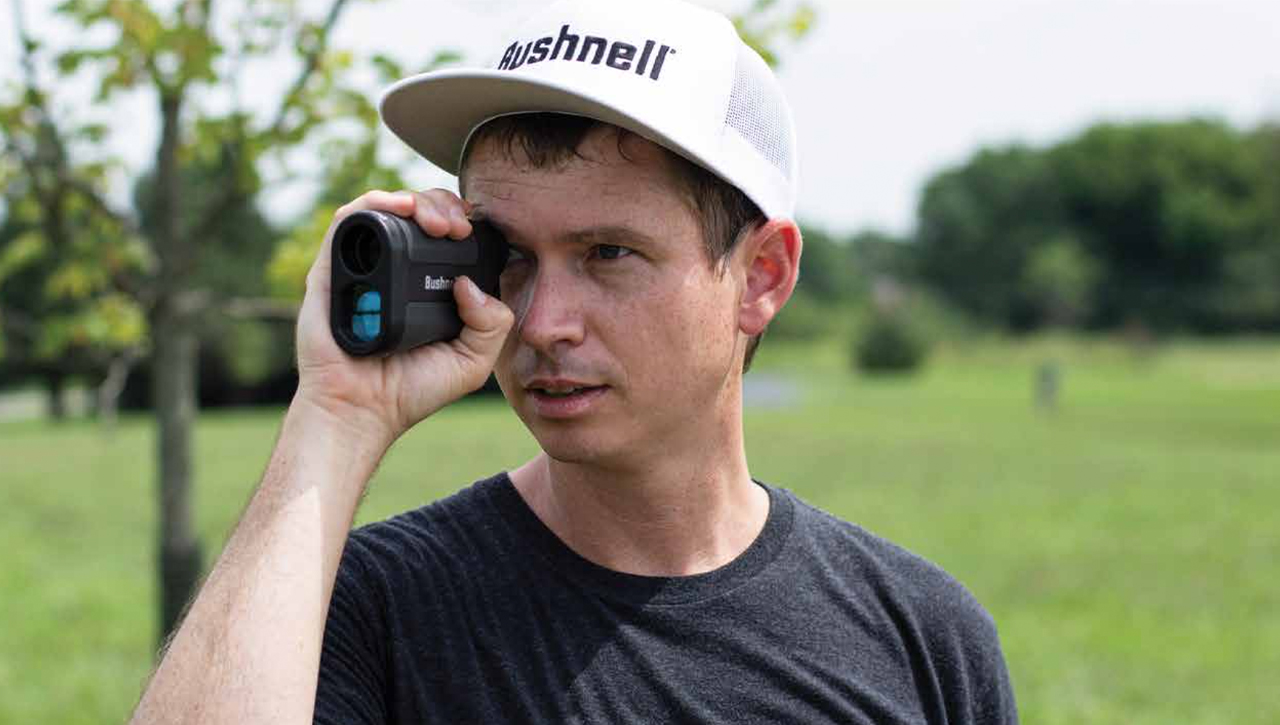 The all-glass optical system offers an incredible 2x brighter image for a crisp, clear image. This is aided by a 50% larger objective lens which gathers more light, and in turn provides a better viewing experience especially in low-light conditions
The most important and useful feature on the Sport 850, other than measuring in feet, is Scan Mode which updates the range 4x per second for fast, reliable ranging to all obstacles on a hole. It is a key feature for understanding the distance of elements around the fairway and the basket quickly and confidently.
Bushnell has disc golfers across the company, in the customer service, legal and engineering teams. Engineering manager Michael Sizemore said "I try to make the most of the time I get on the disc golf course and in the practice field. The Sport 850 rangefinder gives me instant and accurate feedback on how far each disc in my bag can fly. It's a serious confidence boost in weekend tournament rounds."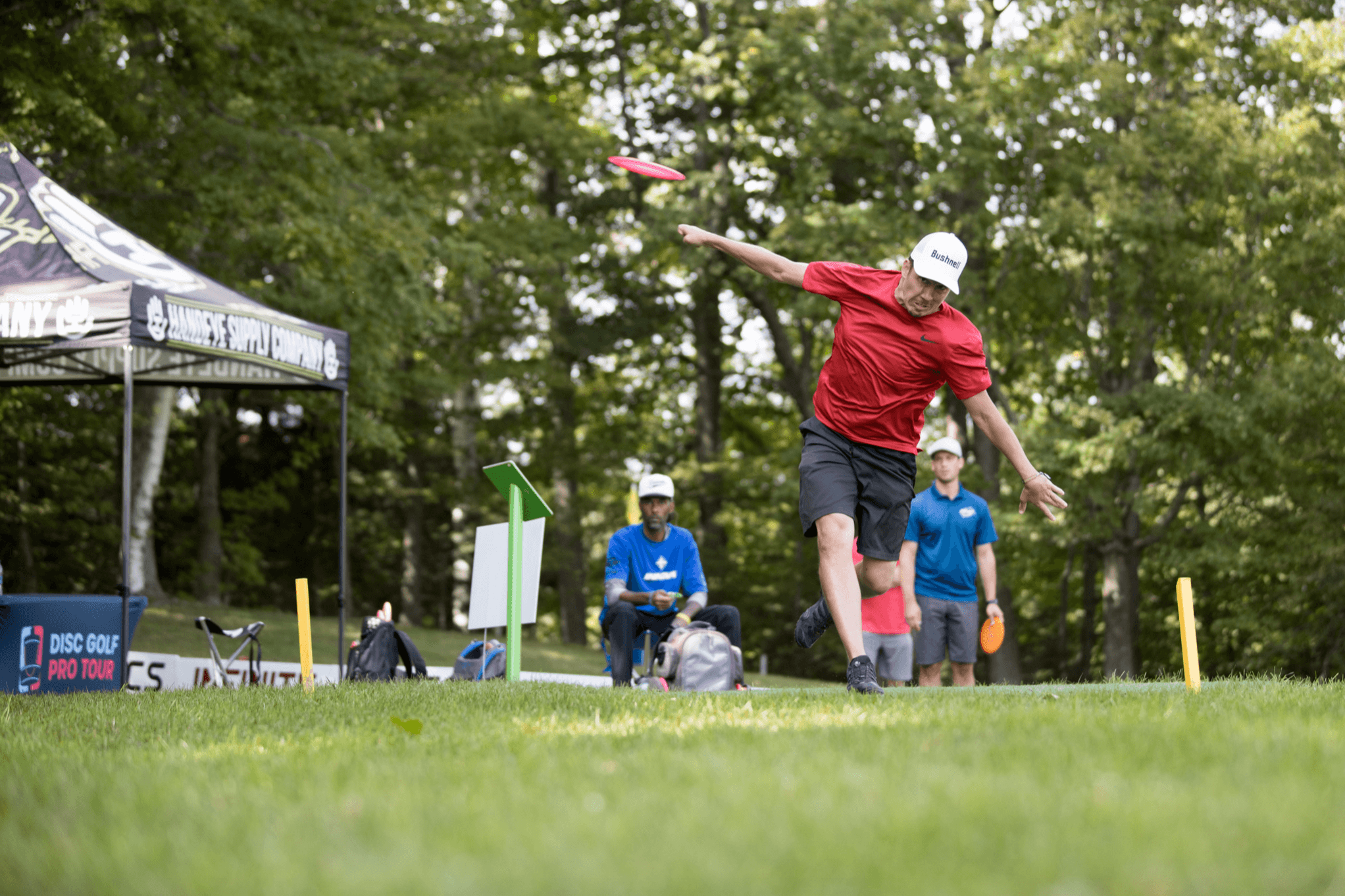 Photo credit Disc Golf Pro Tour via Flickr
Bushnell has also tested the concept with the top touring pros and the feedback has been overwhelmingly positive. Paul Ulibarri has been touring for more than a decade with nearly 100 wins to his name. About the Sport 850, Ulibarri said, "Being on the road, I get to play new courses every weekend and have to work with new practice facilities constantly. The Sport 850 lets me set up consistent and accurate practice sessions to tune up any weak parts of my game before a tournament; and it takes the guesswork out of disc selection during the round. It's become a staple in my bag and a huge advantage over the competition"