Bushnell Performance Eyewear - Performance Pro Ultra Harrier Mini Shield Sunglass


Bushnell Performance Eyewear - Performance Pro Ultra Harrier Mini Shield Sunglass
or 4 interest-free payments with
ⓘ
No Interest if paid in full in 6 months on purchases of $99+. Subject to credit approval. See Terms
Purpose Built durable and comfort fit designs made for life outdoors.
Expected Availability:
false
Purpose Built durable and comfort fit designs made for life outdoors. Bushnell Performance Pro Ultra sunglasses are made with premium frame materials that provide high mass velocity protection, wide field of view and are perfectly suited for shooting activities. Ultra light, superior Polycarbonate lenses protect against glare, enhance color and improve definition. Photochromic option available.
PROTECTION AGAINST IMPACT: Meets industrial standard high mass and velocity impact ANSI Z87.1 safety standards.

ULTRA HIGH-QUALITY LENSES: Ultra light, pure optics polycarbonate lenses provide superior protection to maximize performance.

LENSES ADJUST TO CHANGING LIGHT CONDITIONS: Darkening in bright sunlight and lightening in overcast conditions, photochromic technology means your eyes can easily adapt to any light and allow you to discern shapes and colors more quickly - eliminating eyestrain.

ENHANCES THE COLORS AND CONTRAST ON THE RANGE: Color enhanced lenses provide performance enhancing clear optics, improved depth perception, and heightened true color definition.

WATER AND OIL RESISTANT LENSES KEEP YOUR VIEW CLEAR: Hydro-oleophobic coating technology - Exterior lens coating repels water, moister from fog, dust, minimizes fingerprints and aids in lens cleaning.

PROTECTS YOUR EYES AGAINST SOLAR RAYS: UV and HEV blue light filtration - Lenses block 100% harmful UVA and UVB rays from the sun and distracting HEV blue light keeping your eyes protected, cool and relaxed.
Features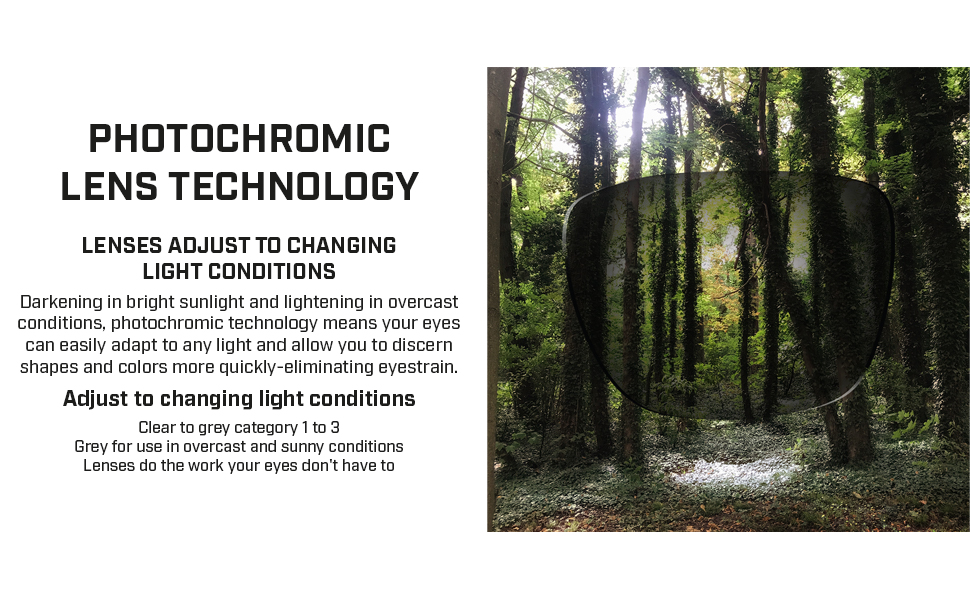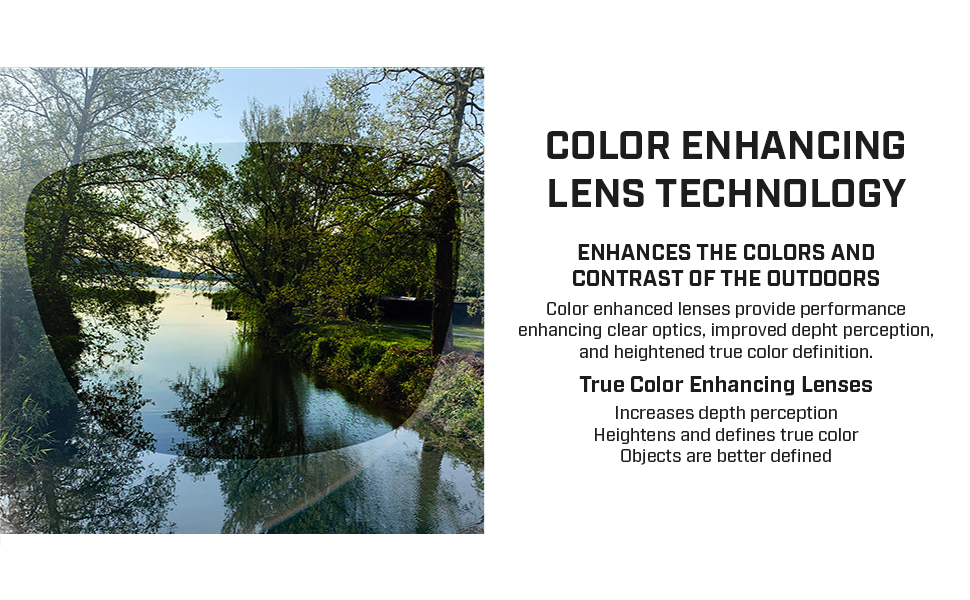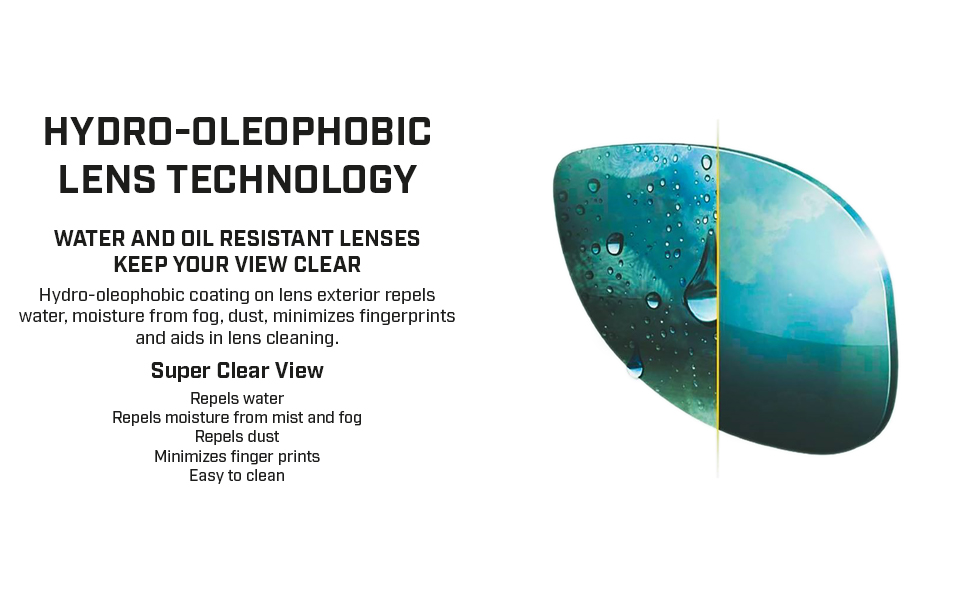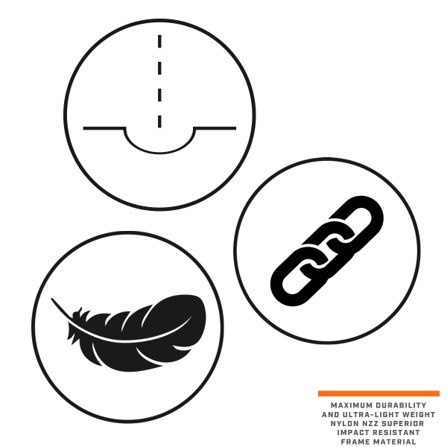 NYLON NZZ frame MATERIAL
Material used for products that are technically demanding and for high-risk impact sports. Providing the superior impact resistance even in the coldest temperatures where other materials can become brittle. Highly flexible, incredibly durable, weather resistant, chemical and solvent resistant. Provides NO WEAR FEEL for long term use.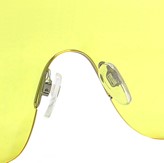 OPTICAL ADJUSTABLE NOSES PAD
Confidant and perfect comfort fit. The optical adjustable nose pad allows for a perfectly adjusted bridge fit (from small to large) with less vision hindrance.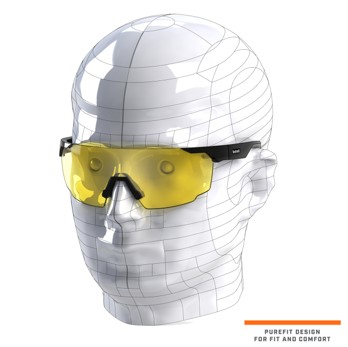 PUREFIT DESIGN FOR COMFORT
Hand crafted and digitally designed for exceptional comfort and fit for long term use and a NO WEAR FEEL. Frames are ergonomically and minimally designed for reduced weight and to perfectly align with facial contact points allowing concentration on nothing but performance.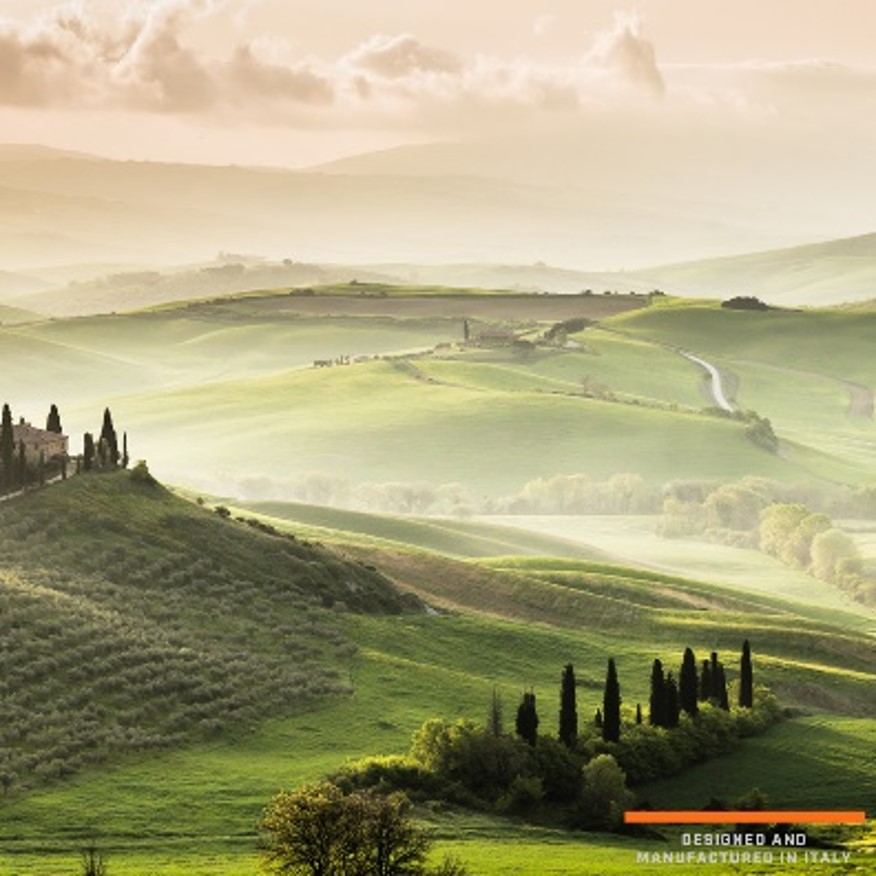 DESIGNED AND MANUFACTURED IN ITALY
Tradition - Precision - Know-How From our handcrafted and digital designs to our R&D processes, our technologies, our production, our Zero Waste operated facility and sustainable products, we hold tight our family traditions and maintain the highest quality standards to provide the best sunglasses in the market and with no compromise, 100% Made in Italy.