Elite Tactical XRS II 4.5-30x50 Riflescope Black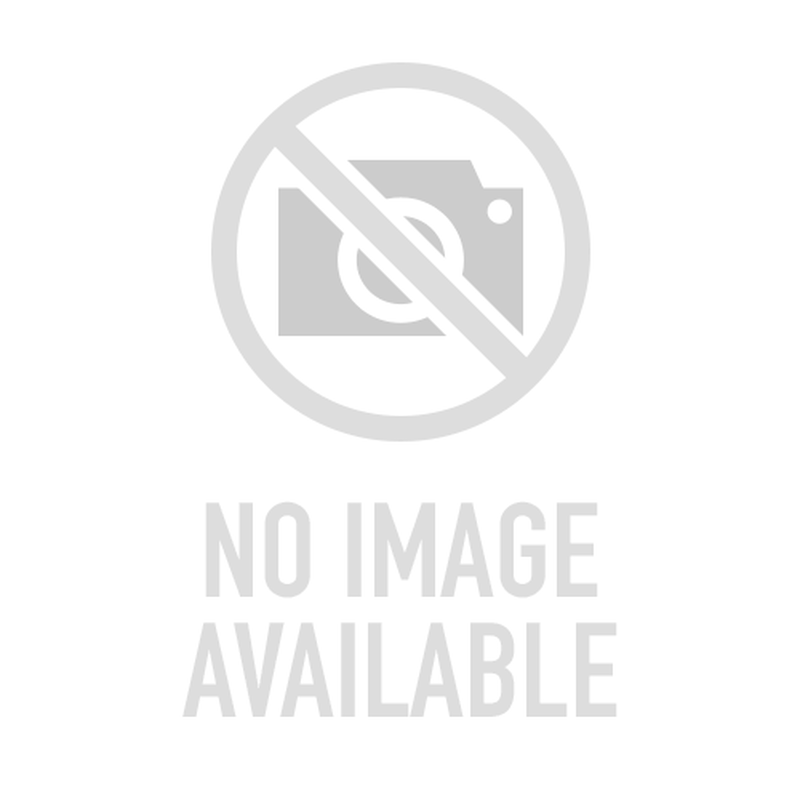 Elite Tactical XRS II 4.5-30x50 Riflescope Black
or 4 interest-free payments with
ⓘ
Bushnell® XRS II Elite® Tactical Riflescope
Estimated Ship Date:
false
This is it. This is the scope that's been to the podium at the King of 2 Miles and countless precision rifle matches. The one that's used by top shooters across the world to make shots count. This is confidence.
The most important thing about any scope is the glass. Every piece of glass is coated multiple times. Chromatic aberrations are a thing of the past because we gave it E.D. Prime glass for enhanced color representation, contrast, and resolution. Topping it all off is our exclusive EXO Barrier to protect your view from stage-robbing elements.
Precision shooting requires precision tracking and the XRS II has it. Our exacting turrets are machined to extreme clearances for repeatability you can count on. The locking windage turret guarantees it won't move when you don't want it to. Finally, we gave the elevation turret our simple to use true zero stop - the Rev Limiter.
Available in our exclusive G3 reticle as well as the Tremor3 and Horus 59.
The XRS II - Built like a vault. It's Elite Tactical's premier optic.
What's in the box: 4.5-30x50 XRS II riflescope, 2-Inch sunshade, soft bikini scope cover, lens covers, Quick Start Guide, Instruction Sheet, Elite Tactical sticker, SPUDZ lens cloth, Multitool.
Features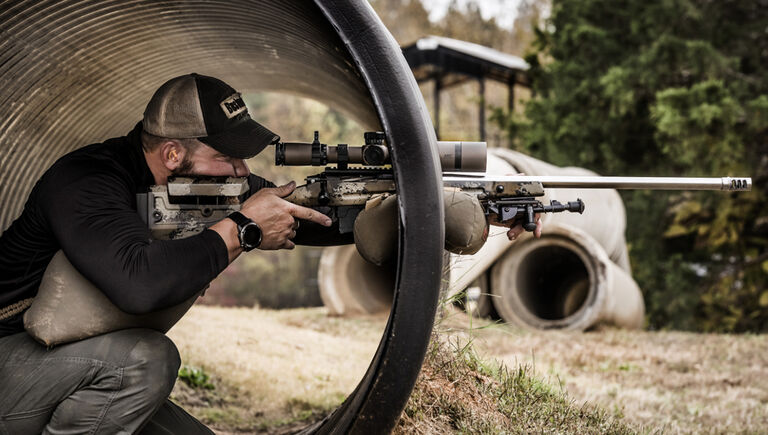 Locking Diopter
Locking diopter ensures that the diopter always stays adjusted for your eye, no matter the bumps and scrapes, so you can count on it when you take your next shot.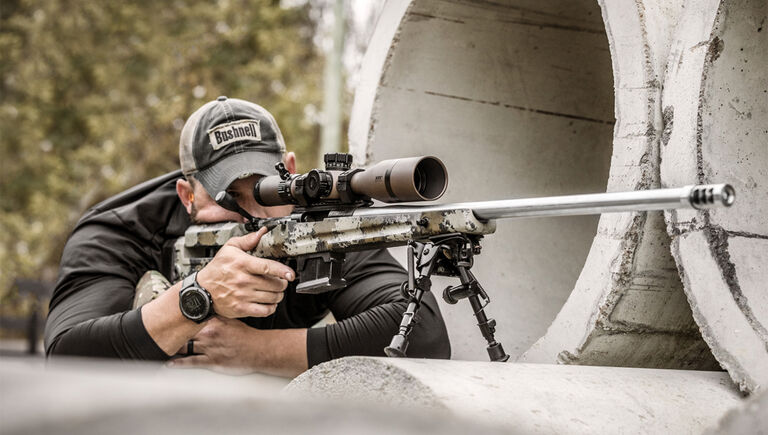 Make Confident Adjustments
Oversized locking windage knob makes adjustments tactile and positive, while also locking up solid, so it won't even move on the roughest stage bumps.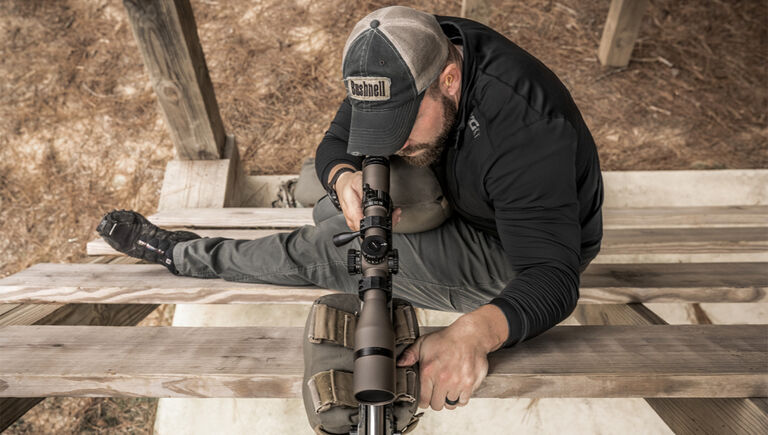 RevLimiter Zero Stop
The RevLimiter Zero Stop is fast to set, and delivers a rock solid stop to turret travel so you can have confidence in your zero EVERY time.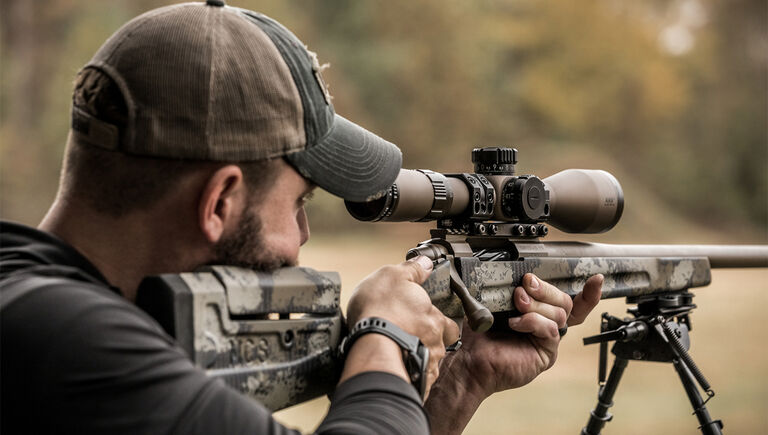 Ultra WideBand Coatings
Ultra WideBand Coatings increase desired light transmission while controlling unwanted lens flares, making it so you can see your best in low light, while keeping your target from getting obscured by unwanted light artifacts.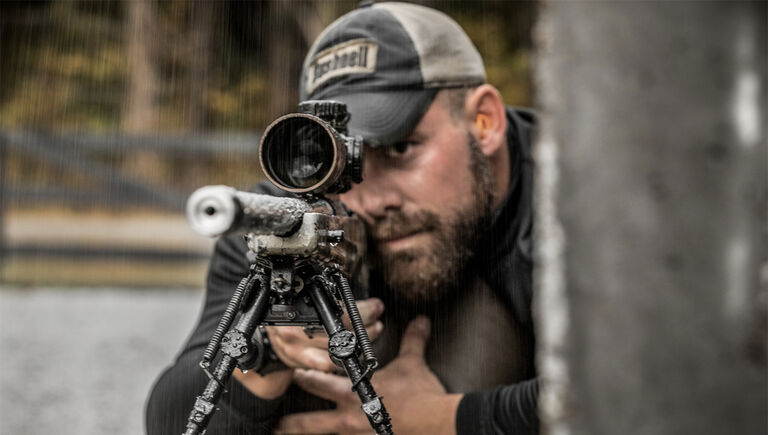 ED Prime Glass
ED Prime Glass cuts down color fringing (chromatic aberrations) and allows for the sharpest imaging, so you can see the difference between a left edge hit or a center punch.
Removable Throw Lever
The XRS-II features a removable Throw Lever, making power changes fast and precise to save you time on the clock, and the lever gives a great visual to show the magnification you're on.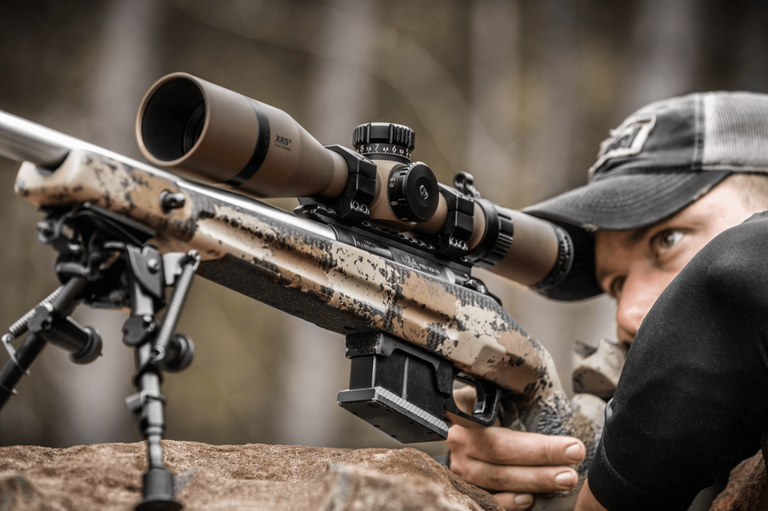 Our Most Powerful Scope to Date
The XRS II is the the pinnacle of Bushnell's riflescope line. It has been optic of choice for many of the worlds elite precision shooters, and has been on the podium for the King of the 2 Mile competition and countless other precision rifle matches. The XRS II will get the job done.
Bushnell Riflescopes: 65+ years of innovation. Industry Leading Performance.
There's a lot of technology that goes into our world-class optics, and we're going to help you make an informed decision. Get ready to learn what makes a Bushnell.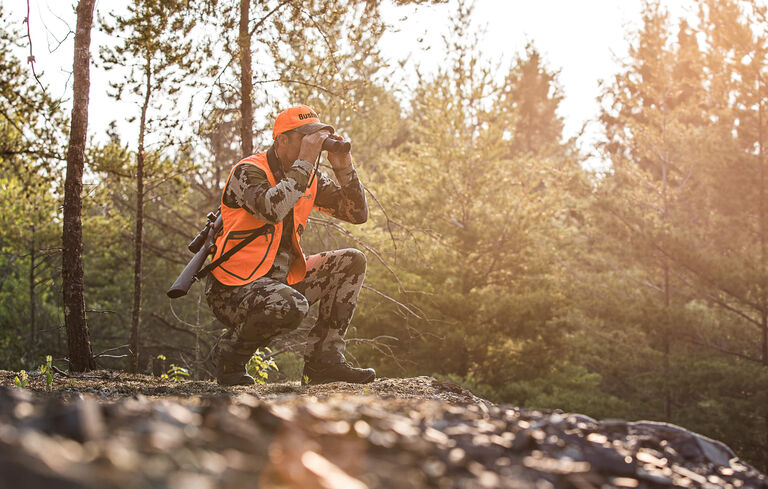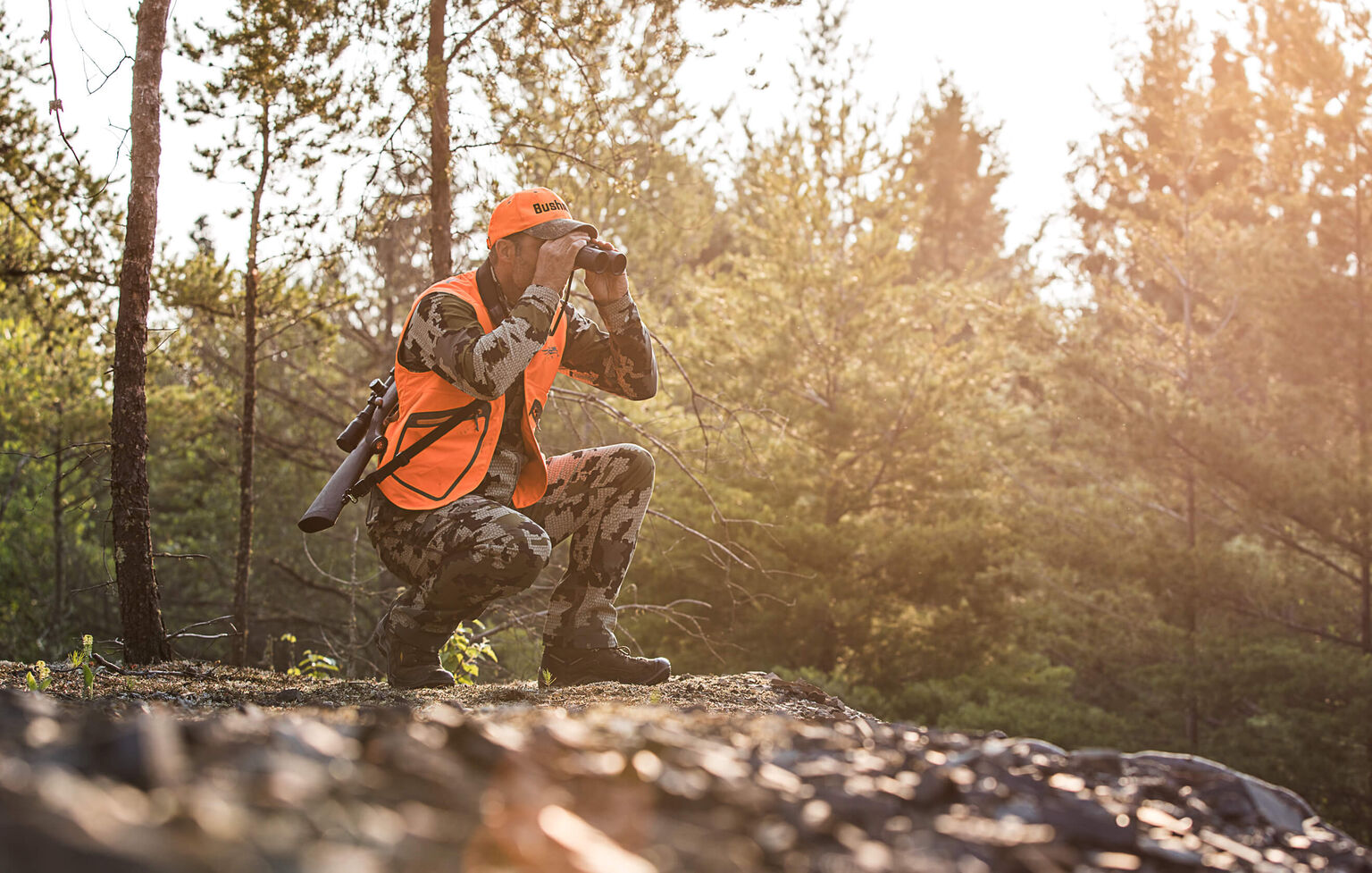 Never Miss
From finding the trail less traveled to perfecting your shot — you belong outdoors. At Bushnell, we develop optics gear to empower you to get out and experience your passion, because we love the outdoors as much as you.
Warranty
Bushnell Ironclad Warranty
The Ironclad Warranty is a full lifetime warranty that covers the lifetime of any product made on or after April 2017.
The Ironclad Warranty is a full lifetime warranty that covers the defined lifetime of a product. For Elite Tactical Riflescopes the lifetime is defined as 30 years. A complete list of Bushnell Product Lifetimes can be found on the Bushnell Ironclad Details webpage and/or on the Bushnell webpage specific to this Product. If this product isn't working properly due to a covered defect, we will, at our option, either repair or replace the product and ship it back to you at no charge. This warranty is fully transferable and does not require a receipt, warranty card, or product registration.
Click here for complete details of Bushnell's Ironclad Warranty.
Specs
| | |
| --- | --- |
| Item ID (SKU) | ET46305T |
| Product Name | XRS II Riflescope |
| Color | Black |
| Eye Relief (in.) | 4.0in / 101.6mm |
| FOV (ft @ 100 yds) | 24ft @4.5X to 4ft @30X |
| Illuminated | No |
| Length (in.) | 14.5in / 368.3mm |
| Magnification x Objective Lens | 4.5-30x50mm |
| Parallax Adjustment | 75 Yards to Inifinity |
| Reticle | Tremor3 |
| Tube Diameter | 34MM |
| Tube Mounting Length | 163mm |
| Water Resistant | Yes, IPX7 |
| Waterproof/Fogproof | Yes, IPX7 |
| Weight (g) | 37oz / 1048g |
| Focal Plane | First |
| Elevation Adjustment | 30.0 MIL |
| Windage Adjustment | 20.0 MIL |
| Travel Per Rotation | 10 MIL |
| Elevation Turret | MIL-Based, Exposed, Non-Locking |
| Windage Turret | MIL-Based, Exposed, Locking |
| Zero Stop | Yes, RevLimiter™ |
| Coatings | Fully Multi-Coated |
| UltraWide Band Coatings | Yes |
| EXO Barrier | Yes |
| ED Prime Glass | Yes |
| Collection | Elite Tactical |
| Country of Origin | Japan |